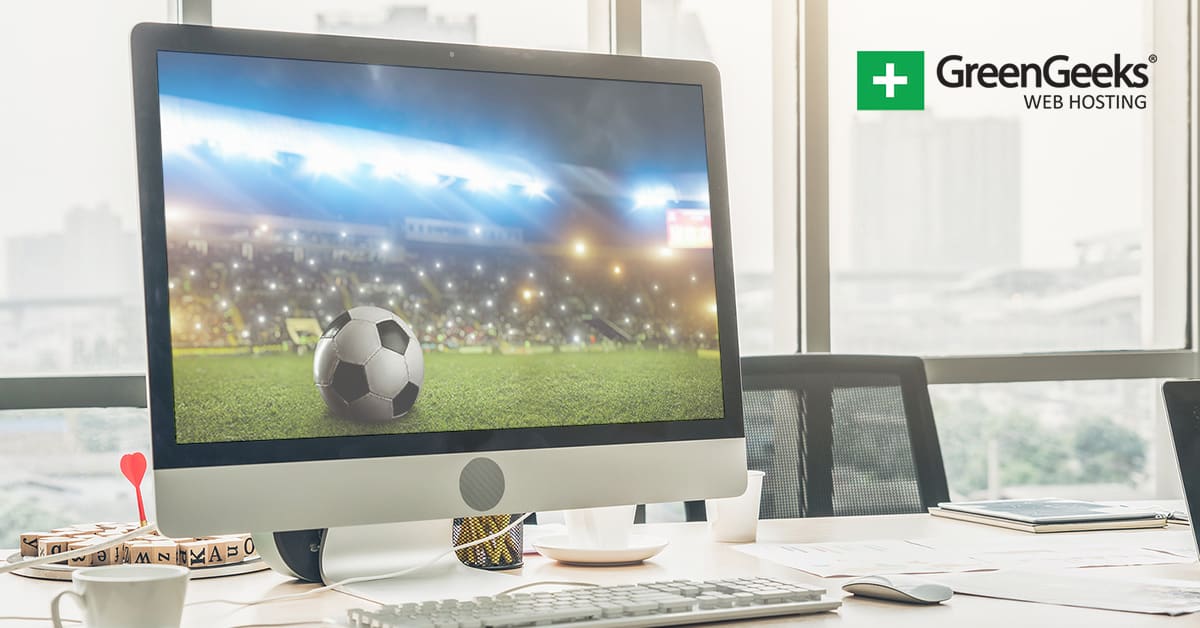 There is something about sports that brings people together. It is a lot like music in that way. We all have our favorite sport. And while baseball is known as the "national pastime," there are so many available that people love. Maybe you want to create your own sports blog so that you can talk about your favorite pastime and connect with others.
If you have always wanted to be a sports blogger, but you were not sure how to do it, then you have come to the right place. Sure, you can try to blog about sports on forums and other sites. But, wouldn't it be great to have your own sports blog that you control and can put up any type of content you want?
In this article, I will go over how to start a sports blog by giving you a step-by-step look at what it takes and what you need to do. Follow the steps in the order they are presented and you will be on your way to having your own sports blog in no time at all.
What You Need to Build a Sports Blog
There are several things you need to do in order to get your new sports blog up and running. Before you start the actual build process, it is a good idea to have some ideas and items in place.
I find that having a website checklist is a great way to not only have your ideas all in one place but to make sure you have all items ready before you start building and designing your site.
If you already have some good ideas, then great! If not, then here are some suggestions you can use.
Sports Blog Checklist
Decide on a sport to follow

Content (have some ready)

Create a posting schedule

Sports blog article ideas (articles, reviews, stats, profiles, in-game updates, etc)

Come up with a website name

Logo/Branding

Create a professional email

Decide on a domain

(below)

Find web hosting (below)
When you have a checklist of items needed, the entire process becomes much easier.
Choose a Domain Name and Web Hosting
Now that you have done your checklist and you have all of that going, it is time to get a domain name and find good web hosting. When you go to get a domain name, you may find that the one you want is already taken. Don't worry, as there are millions of sites already online. You just need to work around that a little.
If the domain name you want is not available, then try searching related names, or names with different domain extensions. There are so many domain name extensions available now that you should be able to find something you like.
Once you have a domain name, it is time to choose a web host. You want to pick a web host that has everything you need to set up your sports blog.
GreenGeeks not only gives you all the tools to build a fantastic sports blog, but they also provide the very best customer service around. Plus, you can also get your domain name from them free for the first year.
Having your domain name and web hosting all in one place makes tying it all together and building your site easier.
Use WordPress and Here is Why
Now that you have your domain name and web hosting, it is time to pick the CMS that is secure to use for building a sports site. There are actually several really good CMS platforms available for you to choose from.
That being said, I recommend WordPress, and here is why. WordPress is an open-source CMS. This means that thousands of developers are able to contribute to it. It is user friendly, secure, and continuing to grow in popularity.
Since the platform is so popular, you won't have to look too hard to find tons of WordPress tutorials and resources. These will help you through just about any issues you have.
Finally, WordPress installation is very easy. You have two choices; you can install it using the one-click Softaculous installer that is provided in your web host cPanel, or you can install it manually. Either way, you will be up, running, and ready to create very quickly.
Choosing the Right Theme and Plugins
WordPress has no shortage of great themes that you can use to build and design your new sports blog. The same can be said for plugins. There are thousands of themes and plugins (free and paid) available for you to use on WordPress.
That being said, it is always a good idea to try and find themes and plugins that cater to the specific needs of your niche. In this case, you are starting a new sports blog. You want to consider finding a theme that is geared toward sports.
There are always certain plugins that every site should have in order to run smoothly. However, you also want to search for a couple of plugins that are niche-specific and can be used to drive your sports blog to the next level.
If you are having some trouble finding a solid theme and some plugins, then here are some suggestions for you to look at and consider.
Sporty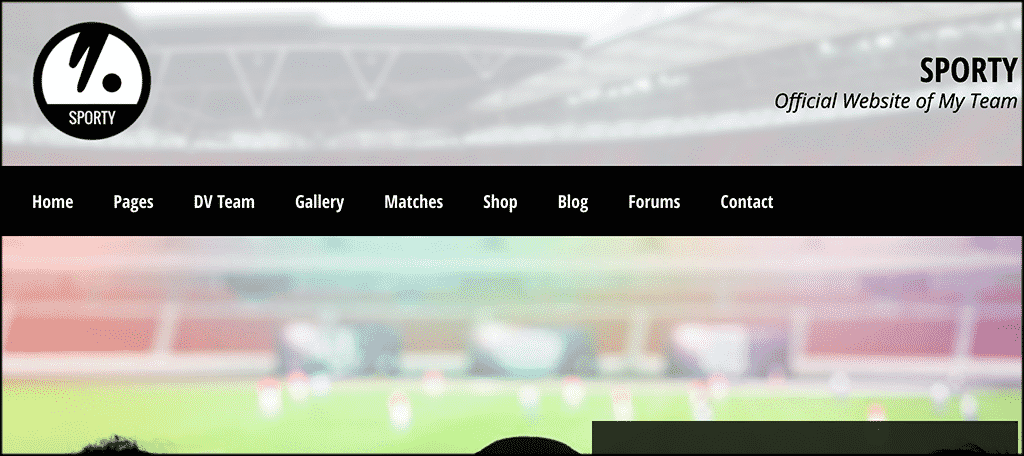 Sporty is a fully responsive, mobile-friendly sports theme that is appropriate for any sport. It has a responsive design, tons of custom widget areas, several preset template and page options, photo and video galleries, and unlimited color options. That is just the tip of the iceberg, as this theme has everything you need and so much more to run an amazing sports blog.
Sports Club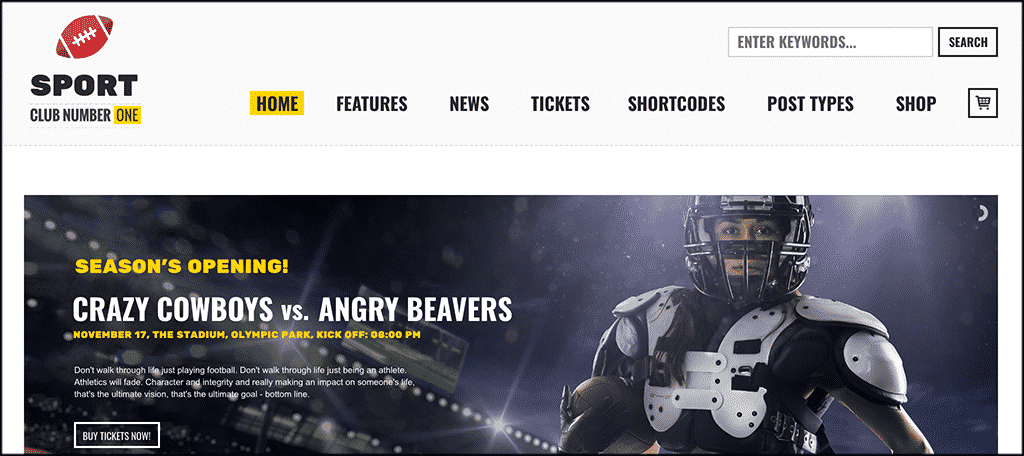 Sports Club is another all-purpose sports theme that can help take your sports blog to the next level. Showcase your team stats, full roster profiles, let users buy tickets to sporting events, and so much more. With multiple widget spots and a lot of different design options, Sports Club is definitely worth a look.
SportsPress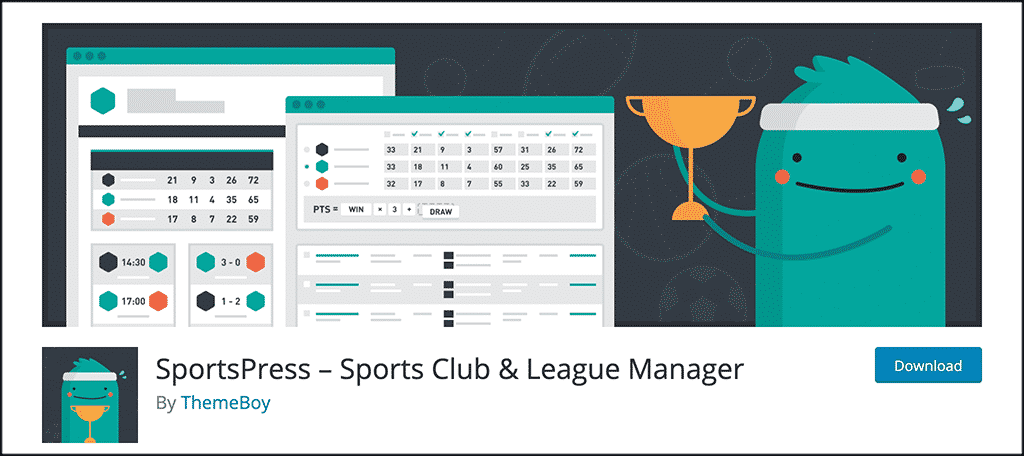 SportsPress will allow you to transform any WordPress theme you are using into a sports blog or website that is full of functionality and options. The plugin enables you to post game results, standing, player rankings, profiles, and so much more. If you are running a theme that is not sport friendly, then this plugin is a must-have.
JoomSport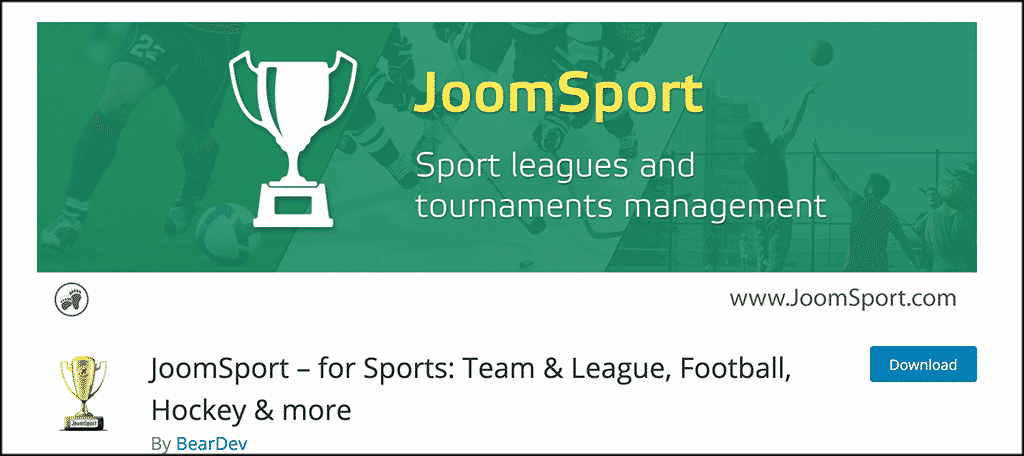 JoomSport is another relevant plugin that can help your sports blog shine. This plugin allows you to fully manage teams, competitions, leagues, and more. Post a results history, build specific content fields and add them, and import outside data using their flexible CSV tool. Check JoomSport out for all your sport-related needs.
Marketing Your Sports Blog
At this point in the process, you should be either done or about done with your website. Most everything on your checklist should be checked off, and you should be thinking about all the ways you are going to blog about sports.
However, now comes the time where you need to figure out how to get your sports blog name out there and get some traffic rolling in. Marketing your website can be tough if you don't have any ideas.
However, I am going to list some website marketing options below for you to consider. If you put some of these ideas in place, then you should start seeing results fairly quickly.
Use Social Media and Share

Run Ads Online and on Social Media

Build Social Profiles for Your Sports Blog

Add Social Sharing Buttons to all Posts

Build a Newsletter Email List

Spend Time in Sports Forums

Guest Post on relevant Sites

Allow Others to Guest Post on Your Site

Run a Giveaway or Content

Add a Forum to Your Site
Conclusion
Creating your own sports blog does not have to be a difficult or overbearing process. Actually, if you take your time and follow the steps above how they are laid out, then you should have a pretty easy experience putting it all together.
Once your sports blog is live and online, you can start posting anything you want as it relates to sports. Keep at it and you may even make some money. Either way, you will be able to share your content and connect with others that share your interests.
Good luck to you and remember, have fun blogging about sports!