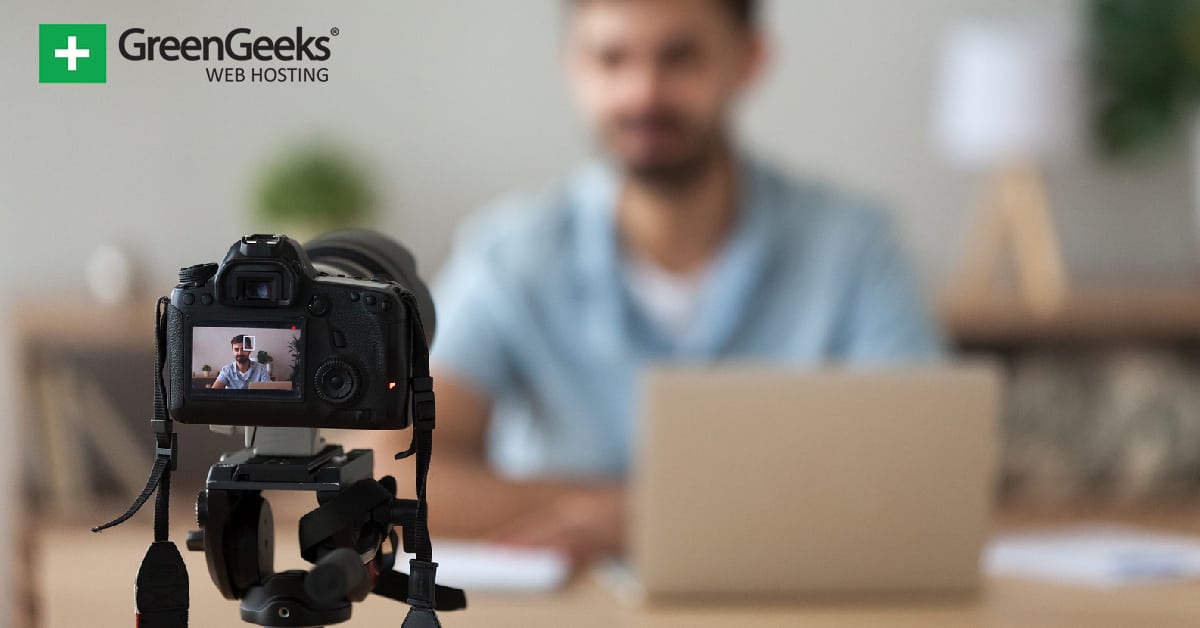 Are you looking to start your very own video blog website? As video content continues to rise in popularity, there is a chance that it could replace text as the go-to form of content on blogs. Today, I am going to teach you how to start a video blog from scratch.
What You Will Need Before Starting
A Good Camera
A video blog, or vlog, relies exclusively on video content and as such, you are going to need a good camera. While you can get away with using a high-end smartphone camera when you start, it is not good enough for a serious blogger.
Having a quality camera and other equipment is essential to putting out high-quality content.
However, there is nothing wrong with starting a video blog with what you have available. If it turns out this is something you can do and are passionate about, you can always upgrade later on.
Video Editing Software
You will need to edit the raw video you record into something more appealing. In many cases, vlogs are a combination of videos throughout the day or week and they need to flow well together.
This can only be achieved through video editing software. This requires its own skillset, but luckily there are a lot of guides out there.
As for the software itself, you can use the paid route of using something like Adobe Premier Pro. Or, you can find free editing software such as Blender or even something like HitFilm by FXhome.
Don't Be Shy
Vlogging often takes place in public spaces, and what that means is everyone is going to be watching you.
Now, there are plenty of examples of blogging from your own house, but the majority of successful vlogs are done outside or in public areas. So make sure you can ignore glances from a crowd while you record.
How To Build A Video Blog
Pick Out A Webhost and Domain Name
The first step of any website is always the same, pick a web hosting company. This is the company that is responsible for keeping your website online 24/7. As such, it is a very important choice. You need to make sure your web host has terrific uptime (at least 99%), strong security, excellent customer support, is lightning fast, and does not impact the environment.
At GreenGeeks, we are proud to say we check all of these boxes, so make sure to sign up today.
You will also need to select a domain name, which we offer for free. This is the name of your website, so make sure it reflects what you're providing. Just keep in mind a lot of domain names are already taken, so it is unlikely that yours will be available. It's best to come up with a few alternatives.
WordPress is Great for Vlogs
WordPress is the best platform to build your website. Due to the sheer volume of customization options, WordPress can be used to create any type of website without needing to write a single line of code. This is ideal for beginners, which is why WordPress powers over 455 million websites.
WordPress fully supports video content from a host of platforms and has plenty of plugins and themes to improve your website. Here are some of the best ones I have found:
Themes Perfect For A Video Blog
Themes decide how your website looks, and finding the right one is not easy. Luckily, there are thousands of free themes to choose from in the WordPress directory.
I have assembled a list of 5 themes that suit video blogs, but I strongly recommend looking in the directory yourself.
Vlogger Video Blog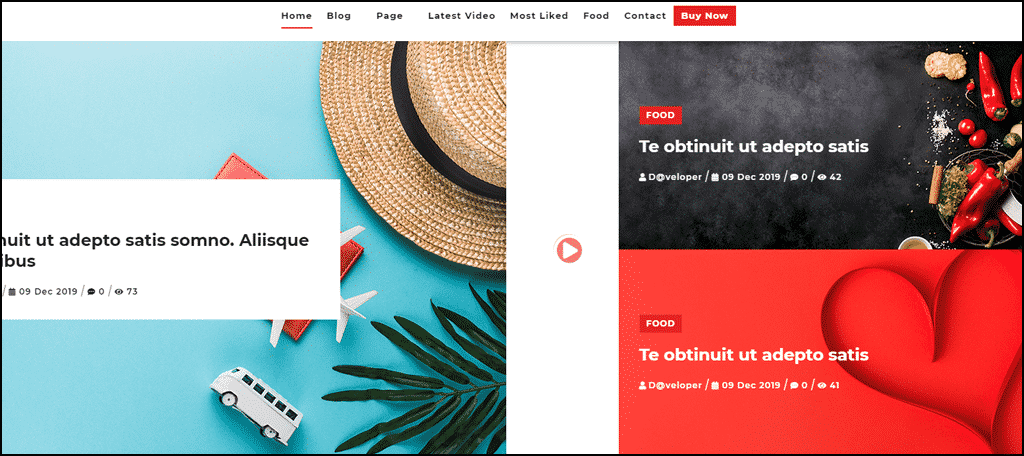 Vlogger Video Blog is one of the best themes available for a blogging website, it's literally in the name. This website has a host of features that are perfect for vlogs. These include:
A Slider
Copyright Sections
Promo Section
Social Options
These are only some of the more notable as it has plenty of other features. However, the style of the theme is what will win over most people. It was built with videos in mind, so your content is sure to look good.
Videoblog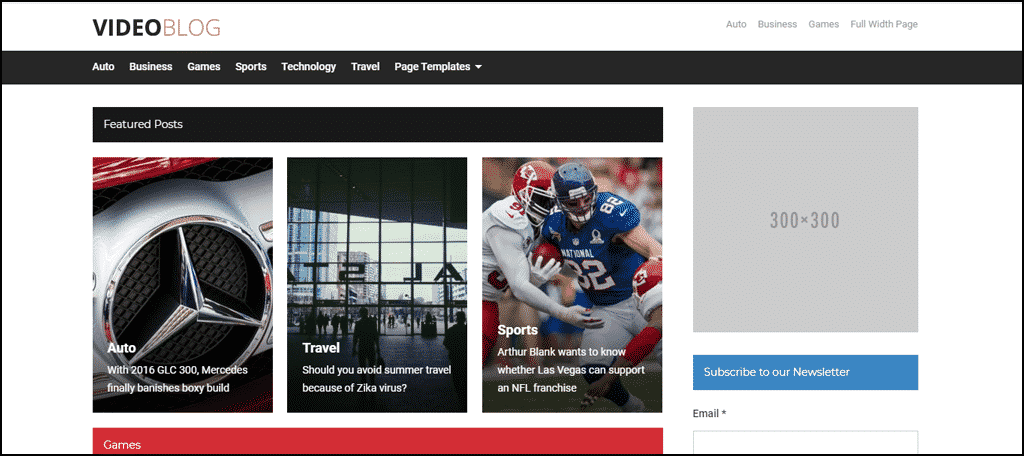 The Videoblog is a more traditional magazine styled theme, but it works perfectly for bloggers. It utilizes a two-column style which is perfect for both video and written content. The theme has plenty of room for advertisements and sidebar room, so you will have all of the room you need.
WOW Blog
WOW Blog is one of the best blogging themes available, but many of its features work perfectly for vlogs as well. It has a ridiculous amount of customization options available, which means you can make it work for almost any type of design. It comes ready to connect with social media platforms and plenty of other great features to help you get started.
GoVideo
The GoVideo theme was built to handle video content. As such, it is fully responsive for desktop and mobile users and fully supports HTML5. It has a sleek modern design that is sure to be perfect for any type of video blog.
Vlogr
The Vlogr theme was created for video blog content. It supports all major video hosting sites like YouTube and Vimeo. It also has a host of video-focused features that include:
Video Showcases
Featured Slider
Blogging Section
If you looking to display almost exclusively video content, this is the theme for you.
The Perfect Plugins Every Vlog Needs
Every WordPress website has access to thousands of free plugins. These are like apps for your phone and add unique features to your website without having to write a single line of code. In fact, it is thanks to plugins that WordPress is not reliant on coding. Here are 5 plugins that can help you create a stellar video blog:
Video Slider
The Video Slider plugin is perfect for creating a highlight reel on your website. You can take small clips of your videos and display them in a stylish slider. This is the perfect feature to add to your website's homepage and get people hooked quickly.
Embed Plus For YouTube
If you plan on using YouTube to host your video content, you are going to need a plugin that makes it easy to embed. The Embed Plus For YouTube plugin does exactly that.
It allows you to embed videos, galleries, and livestreams straight from YouTube with a lot of customization options. This makes it the ideal tool for a video blogger.
Feed Them Social
Social media will play a huge role on a video blog, thus you are going to need a plugin that makes it easy. The Feed Them Social plugin allows you to add a direct feed for YouTube, Facebook, Instagram, Twitter, and more.
This helps turn your visitors into subscribers, which will help you grow much faster.
Patreon WordPress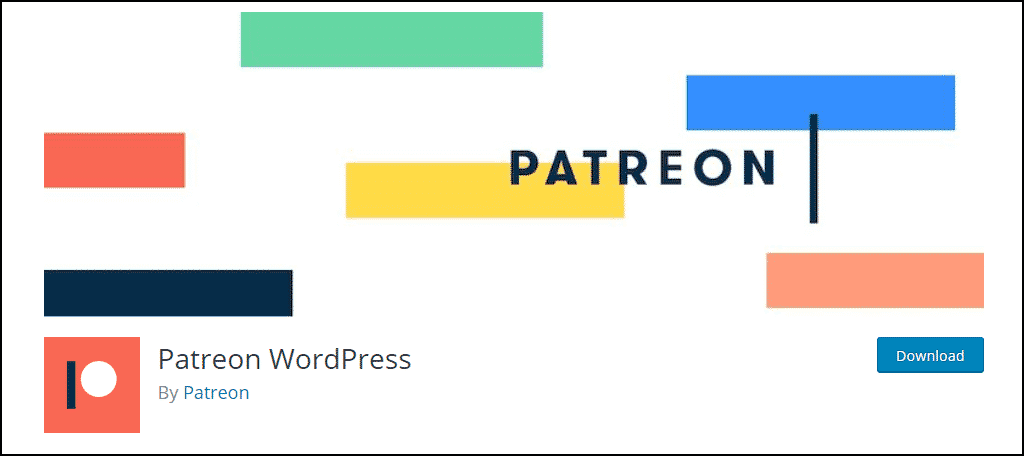 Odds are if you follow any vlogs or YouTubers, you have heard them mention Patreon at one point or another.  The Patreon WordPress plugin connects your website to Patreon to help you make it easy to add more people willing to donate.
Let's be honest, buying cameras, microphones, video editing software, web hosting, and more can set you back.
Many people are willing to spare a few dollars to help their favorite content creators grow.
Stream Status For Twitch
If you choose to live stream often, you are most likely going to do it on Twitch. Thus, it would help fans out by providing a streaming status on your website.
The Stream Status For Twitch plugin adds a stylish button that lets visitors know your current status. It looks really good, so it's perfect for regular streamers.
Sharing your content is one of the most important things to consider. In fact, it may be the most important because if no one finds your content, what is it good for? Here are 5 ways you can share your video blog:
Post Clips On Social Media
As a Vlog, video content is your bread and butter. However, sharing the full video on social media platforms doesn't give viewers a reason to come to your website. Instead, you should share small clips of the video, like a highlight, to get viewers interested enough to check out the full video. The more platforms you post it on the better the results.
Livestream
Livestreaming has become extremely popular and it can be a powerful marketing tool when done correctly. It can even be a significant source of income in the right hands. You can answer questions from the chat or just a normal day of shooting and edit it later for the actual vlog.
Make A Home On YouTube
While you may want your website to be the center of attention, the majority of serious vlogs host all of their content on YouTube. And that's because it is the largest video sharing platform on the Internet. It's algorithm, while far from perfect, will help push your videos to the right audience and that is critical for success.
Build A Fan Page On Facebook
Video blogging relies heavily on a dedicated fanbase, and there is no better place to interact with them than Facebook. You can build a fan page for your community to not only let your self interact with fans but to help them interact with each other. A strong community can help you grow and provide a steady and reliable source of income.
Follow Trends
Following the latest trends is extremely important when it comes to running a website, but acting quickly on trends can help you get explosive results. For example, one of the biggest trends a few years ago were reactions. Today, this has caught on as a normal form of video content and the people who jumped onboard first became some of the most popular in the business.
What Can You Do With Your Video Blog
What is a video blog? A vlog is simply using video content in the place of text. So instead of writing out a review, you would film yourself saying it. However, you can make it about anything, so here are a few popular ideas.
Travel
One of the most popular types of video blog is travel related. This allows visitors to see your experience in a new country or place.
Viewing historical landmarks, swimming at the beach, eating the local cuisine, and pretty much anything else you would do on vacation. However, be warned, you will be working the entire time.
Fitness
Following a journey to the pinnacle of the fitness world has become one of the most popular types of vlogs available.
Show off your everyday diet, daily workout routine, running course, provide tips for beginners, and inspiration to continue. This requires more work than other blogs due to needing to stay fit, but if you're dedicated to working out, it's the perfect fit.
Product Reviews
Everyone is looking for information on a product before making a purchase and you can add your opinion to the mix. Unbox the latest products, assemble hard to build pieces, give a recommendation to followers, and much more.
This also provides a great opportunity to add affiliate links to your website and video description.
Film Everything
It's hard to know when the perfect opportunity will present itself as a blogger, so just film everything. You can capture a lot of unique situations on tape that could perform really well on your website. Just make sure everything is appropriate and you always get the permission of the person you are filming.