So, you have been thinking about starting a nutrition blog but you aren't exactly sure where to start? No worries, you have come to the right place. If you are a nutritionist or just someone who wants to blog about nutrition, then this guide will show you exactly how to start a nutrition blog.
Truth be told, there are actually several steps you are going to have to take to get a nutrition blog up and running. That being said, I am about to map everything out for you in an easy to follow and understand guide.
Follow these steps in the order they are given and you will have a beautiful nutrition blog up and running in no time at all. Let's begin.
What You Need to Build a Nutrition Blog
There are a few things you need to have in place before starting the actual design and building process of the website. Blogging about nutrition will be the easier part of this whole process, as this is already something you are good at.
Having some other items in place before you start building will make the process go smoother. I find a good way to do this is to create a checklist.
You may have some ideas of your own. If not, here are some items to add or think about adding to your checklist.
Nutrition Blog Checklist
Content (have some ready)

Think about website layout and design

Posting Schedule

About Us Information

Branding (logo and colors)

Photos for the Blog

Video Demos (if applicable)

Domain Name (below)

Web Hosting (below)
Now that you have some of the checklist done, you can start moving forward with the other items you need.
Domain Name and Web Host
First things first, it is time to get a domain name and web host to host your website. To make this as easy as possible on yourself, it is a good idea to find a web host that will give you all the tools you need to get a nutrition blog up and running as easily as possible.
This means you want to find a web host that is also a domain name registrar. This way you can house everything under one roof and make the process even easier.
GreenGeeks will give you every tool you can imagine as part of the web hosting plan. Furthermore, we are also a domain name registrar. You can choose a free domain name as part of the web host plan and have everything in one place.
Remember, the exact domain name you want may be taken. But, you can play around with the wording some. If that doesn't work, then try using a different domain name extension. With everything available these days, there is bound to be something you find that you are happy with.
Installing and Using WordPress
Now that you have a domain and web host, it is time to pick a CMS (content management system) to build your website. There are a few good ones, but I recommend using WordPress for a number of reasons.
First and foremost, WordPress is very user friendly and fairly easy to create and build. There are a lot of page building tools available, and the platform makes it as easy as possible to build a site without having to use code. There might be a slight learning curve, but all-in-all, you will be hard pressed to find anything better.
It is also very easy to install and activate. Once you have your web host set up, you can easily install WordPress a couple of different ways. You can use the one-click installation process found in your cPanel. Or, you can install WordPress manually and activate it that way. Either way, you will have the platform up and running very quickly.
Finally, since WordPress is so widely used and respected, you will never have to go far to find tutorials and resources to help you with whatever problems or questions you may have while putting together your nutrition blog.
Choosing a Theme and Plugins
WordPress has thousands of themes that are both free and paid. Most of these will help get your website where you want it. Now that you have WordPress installed and activated, it is time to try to find a theme that works for you.
You want to get a theme that works well with what you are trying to accomplish. In this case, you are putting together a nutrition blog. Try searching for themes that have built-in tools you can use to take your ideas to the next level.
You should be able to find a lot of themes that are geared toward nutritionists. Here are a couple to look at if you are interested or need a place to start.
Organic Food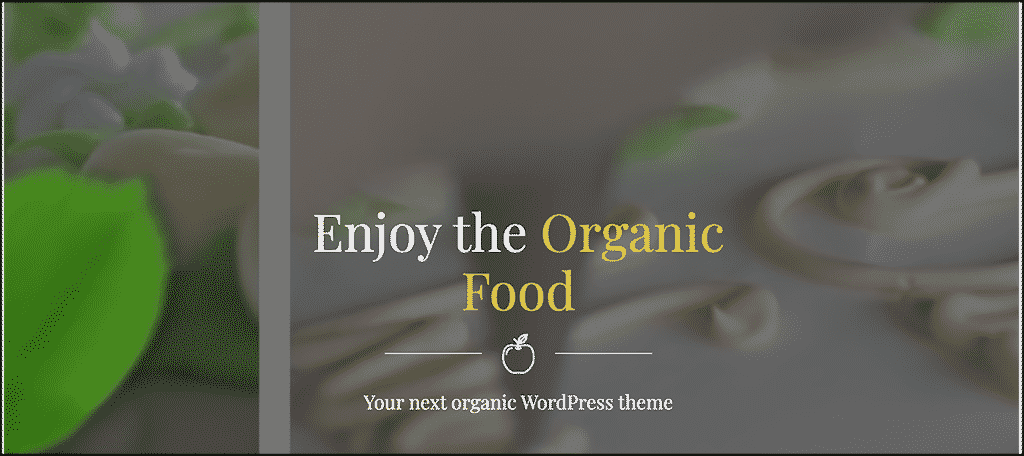 Organic Food is a WordPress theme that is built specifically for nutritionists. The theme will allow you to build a dynamic, mobile-friendly nutrition blog that you can grow over time. It comes with a multitude of page layout options, colors, styles, and templates. It has everything you need to build a beautiful website.
NutriCorp
NutriCorp is another fantastic WordPress theme that is geared toward nutrition. It comes complete with a drag-and-drop page builder, is a responsive theme, and it is WooCommerce ready. The theme has every available widget area you can imagine as well. If you want to get your nutrition blog off on the right foot, definitely give this theme a look.
When you finish picking your theme, it is time to figure out the right plugins. There are certain plugins you need to have to make any WordPress website function smoothly. Things like a great SEO plugin and a plugin that allows you to optimize and compress images are also both important.
That being said, you also want to try to search for some plugins that are niche-specific to the kind of blog you are building. Getting niche-specific plugins can help you accomplish things other websites may not be able to do, separating you from the pack.
If you already have a few in mind, then great! If not, here are a couple to look at and consider.
Foodie Nutrition Facts Label
The Foodie Nutrition Facts Label plugin will allow you to create FDA compliant nutrition labels for your website. These are very useful for food bloggers and nutritionists, and will help you take your website to the next level. You can create labels and see how they will appear in real-time with the built-in editor. Definitely a plugin to get on the road to becoming a nutrition blogger.
WP Recipe Maker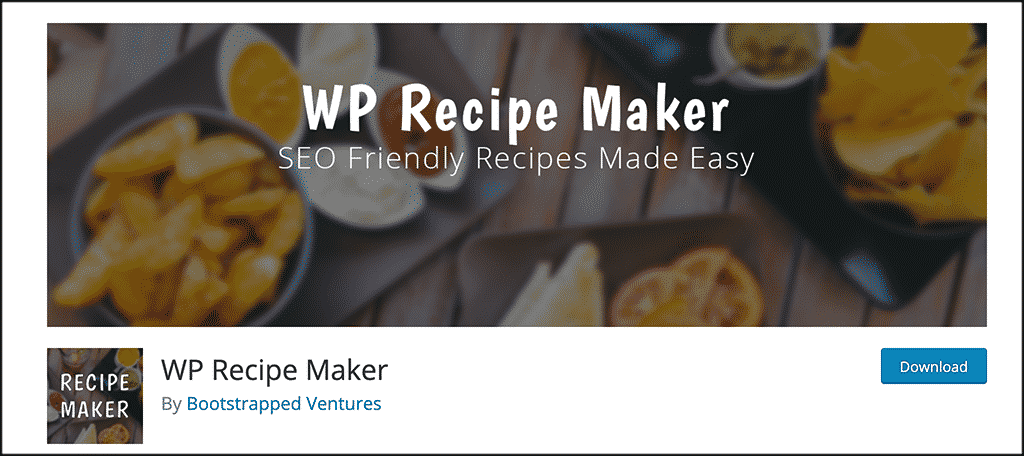 If you are running a nutrition blog, chances are you will probably post some recipes and other food-related items. This is where WP Recipe Maker can come in handy. The plugin will allow you to build and post dynamic recipes on your website. The recipe layout is mobile-friendly and built with SEO in mind.
Marketing Your Nutrition Blog
At this point, you are just about done with your nutrition blog. Now comes one of the most important parts of the building process. You have to figure out how to get your name out there and generate some traffic to your blog.
You might have a plan in place, or you might not. Either way, here are some website marketing suggestions for you to consider.
Build Social Media Pages

Publish Social Media Ads

Post on Other Nutrition Sites

Allow Guest Posting Your Site

Build an Email List

Run a Promotion or a Giveaway

Add Sharing Buttons to Your Site

Share Your Content Across Social Media

Join Facebook Groups

Be Present on Forums
Conclusion
Creating a nutrition blog so you can start blogging about nutrition does not have to be difficult. If you have to right steps in place and a good idea of how to start, then you should be able to get a very solid nutrition blog up and running in no time at all.
Follow the steps above as they are laid out and you will find that creating your new blog was both fun and informative. This is the smoothest and easiest way to build a nutrition blog.
Above all, I want you to remember to have a good time with the process. Building it can be very rewarding and enjoyable. Good luck!