Do you want to run your multi-author WordPress website more efficiently? All authors are unique and have their own way of doing things, which can affect content completion. This is a common problem when multiple authors work together on content because they have different work styles. The key is good communication and creating a plan for all authors to follow.
If you let authors that are supposed to be working together each do their own things, the results can vary greatly. Sometimes authors will use communication and work together and other times, they will simply do their share. Today, I will give you some tips on how to run a multi-author WordPress website efficiently using the Edit Flow plugin.
Pros of Having Multiple Authors
If everything is going right, more authors should allow you to release more content without sacrificing quality. It can also help take the burden off of authors that are being overworked. Many websites that are just starting out make or have unrealistic expectations about their content release schedules. This will typically result in lower quality content in order to meet deadlines.
Having more content is not just good for your visitors, but also your search results. Google and other search engines use the amount of content on your website as a ranking factor. There are plenty of ranking factors to balance this out, but raising your SEO rankings is extremely important.
Cons of Having Multiple Authors
With every pro, there is a con. Having multiple authors means you need to manage a team. Making sure that both authors get their assigned work done and meet the quality standards of your website will not happen by itself. You are now twice as likely to see accidental mistakes, like clicking the publish button on unfinished work.
Something that is overlooked by most people is actually getting the authors to work together at the same time. Most websites do not have a physical location to meet at and rely on communicating through email or other means. You need your authors to have a clear line of communication and to be available at the same times. Many people underestimate how hard it is to have everyone available at the same time.
How to Efficiently Run a Multi-Author WordPress Website
Today, I will share some tips on how to run a multi-author WordPress website efficiently using the Edit Flow plugin. This plugin adds extra features to help manage your website for multiple authors. These include a calendar, custom statuses, editorial comments, notifications, and more. I will demonstrate how these features can help you improve the efficiency of your website.
Installing Edit Flow
Let's start off by clicking on Plugins and selecting the Add New option on the left-hand admin panel.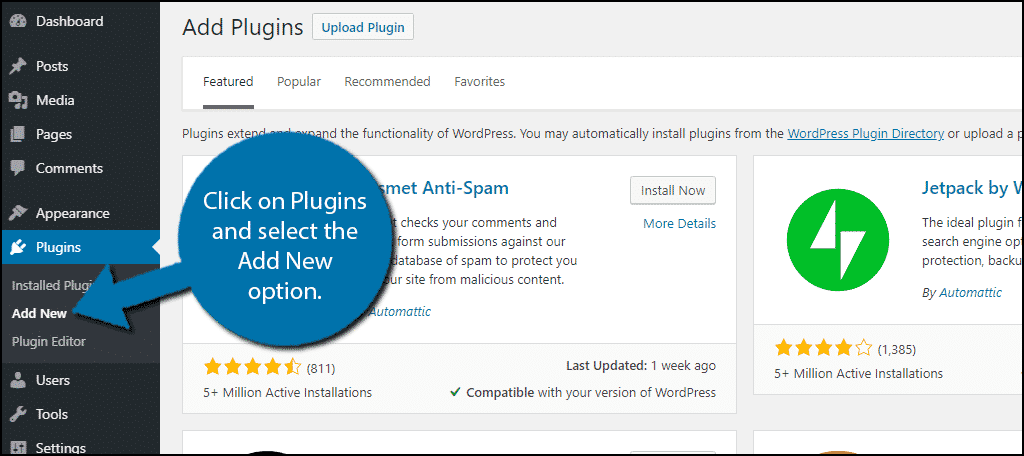 Search for Edit Flow in the available search box. This will pull up additional plugins that you may find helpful.
Scroll down until you find the Edit Flow plugin and click on the "Install Now" button and activate the plugin for use.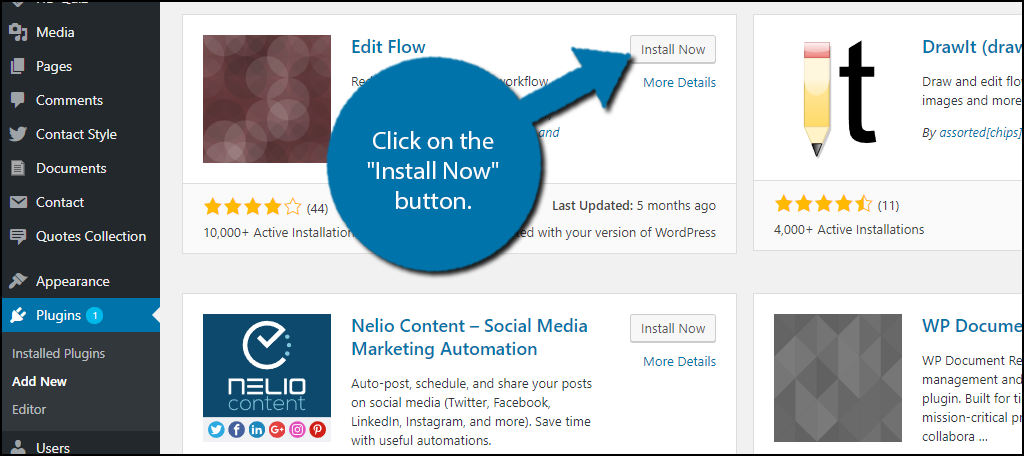 On the left-hand admin panel click on Edit Flow and select the Edit Flow option. This will pull up the main settings page.
You can set up any feature you want to use in any order. Here are the ones I recommend using.
Calendars
Calendars are a great way to set due dates and meetings with your authors. This will help keep your authors on track and they will be able to clearly see when their work is due. Click on the "Calendar Options" button to customize your calendar.
Click on the customizable calendar link to access your calendar.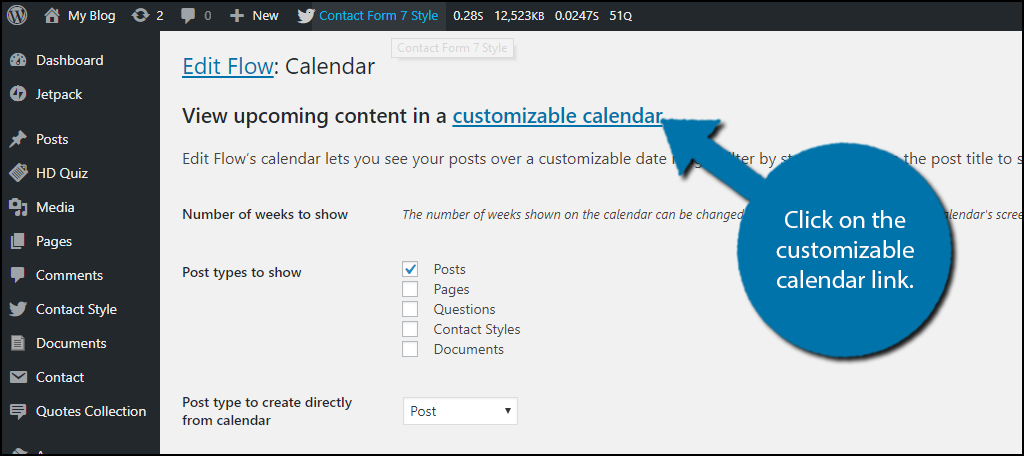 Double click on any day to create a Pitch for the day. Any piece of content with a scheduled release date will show up on the calendar.
Editorial Comments with Notifications
Editorial comments allow your authors to leave comments on unpublished content. For example, one author could tell the other what's left or if something was wrong. It can also be used for authors to say what they did while they were editing. For example, "I added screenshots and fixed typos. -John". You can also set up notifications for when a comment is left, or a piece of content is published.
By default, you can leave comments on any post or page. Simply scroll down and you will see an Editorial Comments section. Click on the "Respond to this post" button. You can now leave a comment that anyone with access to the content can see.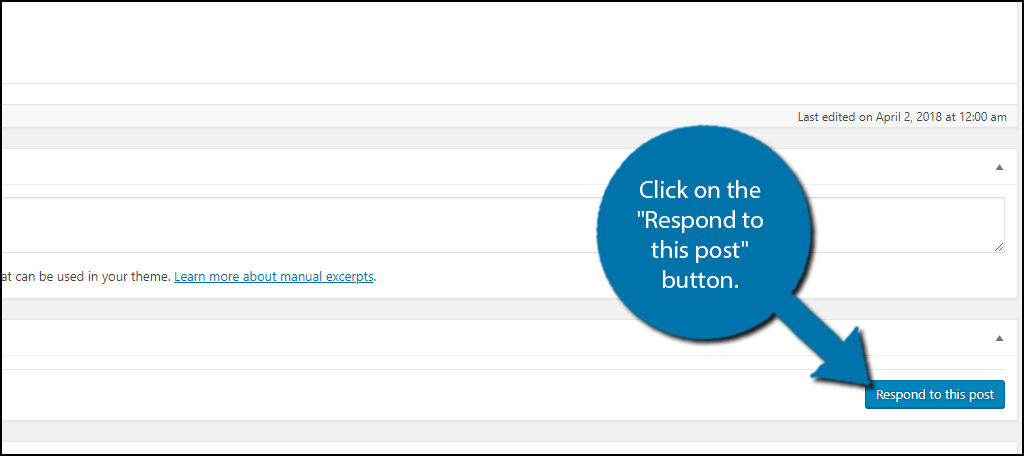 Click on the "Submit Response" button to leave your comment. Now it is time to set up a notification. Scroll down to the Notifications section. Check all of the users who will receive the notification, I'd recommend the authors and management only.
Now they will be able to easily communicate with each other on the content they are working on and be notified when a comment is made or a piece is published. If you use some of these simple features or similar tools to coordinate your authors you can easily and efficiently run a multi-author WordPress website.
Keep Everyone Informed
Giving your staff clear deadlines and objectives is essential in running any kind of business. It is just as important to create a team environment, if not more important, for a website. If you are expecting your authors to work together to release content consistently and meet quality standards, you need to make sure there is communication.
Communication can clear up simple mistakes and prevent some from happening, as well, as improve the quality of the content and the work environment. Many websites undervalue how important communication is on team projects. Don't let that happen to yours.
What do you use to make sure your authors are getting work done? Do you have a system that works best for your website?