Have you ever visited an online shop and not been blown away? Have you visited one and not bought anything, or not even looked around for that matter? More than likely it is because these online shops failed to get your attention with something like a live sales popup.
Today, I am going to show you how you can easily add a sales notification app to your WordPress website. This will allow you to present live sales popups to your website visitors and bring you tons of Social Proof for your site visitors to see.
Why a Live Sales Popup is Important
Something like a live sales popup on an online store is important for a number of reasons. Not only does it let your current site visitors know that actual sales are happening in real-time, but it gives your brand a lot of Social Proof.
This helps to keep customers engaged and interested as they peruse around your shop. They keep seeing a recent sales popup box appear, they know that other people are not only interested in the products you sell, but are actually buying them.
This gives buyers more confidence in your products, especially first-time buyers.
Reasons Buyers Leave Online Shops Without Buying
There are all kinds of reasons buyers may leave an online shop without making a purchase. From just not liking a product, to simply not wanting to go through a checkout process, several things contribute. Other reasons potential buyers leave online shops include things like:
Complex Checkout Process
Pricing Complications
Hidden Charges
Lack of Payment Transparency
Security Concerns
No Established Identity
Not on Social Media
No Payment Assurance
As a matter of fact, these are just a few reasons that come in under a much bigger list of why online shoppers leave sites without making purchases.
With that being said, let's take a look at how you can help get more sales by adding a live sales popup to your WordPress online store.
Beeketing Live Sales Popup Plugin
I found a great WordPress plugin that can easily accomplish this. The Beeketing Live Sales Notification plugin allows you to easily run and display popups to notify visitors of recently bought items. The plugin easily connects to WooCommerce which may already be running on your website.
You simply connect your store to a free profile on the Sales Pop app from Beeketing and you can display live sales popups in no time at all. Some of the best things about the Beeketing popup plugin include:
Notification Syncing
Custom Notifications
Show Real Names and Locations of Buyers
Popups Link Directly to Product URL
Custom Design Popups
Schedule Expiration and Run Times
Responsive on Mobile Devices
Install and Activate Beeketing Popup
In order to start displaying live sales popups, you need to install and activate the Beeketing popup plugin. You can do this from the plugins page in your WordPress admin dashboard.
Once the plugin has been installed and activated, you will automatically be taken to the setup process. Let's go through it together and then you will be off and running.
Setup Live Sales Popup with Beeketing
You will automatically be taken to the setup process, where Beeketing will help you connect WooCommerce to its Sales Pop app. Then, you can start using this really great sales notification tool.
Note: This assumes you already have WooCommerce setup and running.
Click on the "Let's Connect" button to get started.
When you click on the "Let's Connect" button, a popup window from Beeketing will show. You will need to register for an account with them. An email and password will do.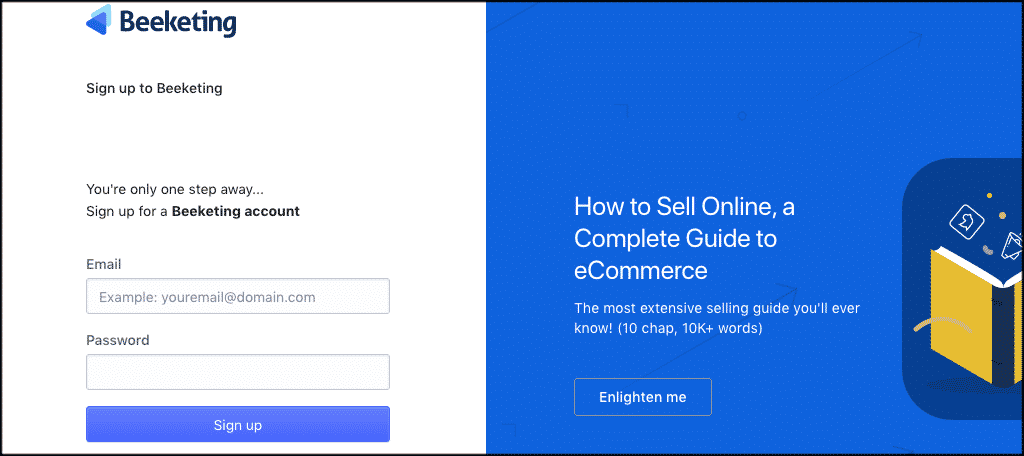 Once you add your email and password, Beeketing will ask you to choose a platform (WooCommerce) and add your domain name to the field. Do this and click on the "Add Shop" button.
Beeketing will automatically run the connection process. It will only take a few seconds so hang tight. Once it is done, you will see an embedded dashboard for the service display in your WordPress admin screen.
You can see there are some options on the left, as well as the ability to try Beeketing for free (which we are doing).
At this point, you are ready to roll. But let's pop through some of what you are seeing.
Live Sales Popup Functions
You see on the left of the dashboard, there are four options:
Dashboard
Notifications
Settings
How to Boost Sales
Dashboard
Click on the "Dashboard" link and a separate window will open and display all of the stats that you have accumulated along the way.
Notifications
Now click on the "Notifications link. Again, a separate window will open. This is where you will find all your current notifications. You also have the ability to add custom notifications from here.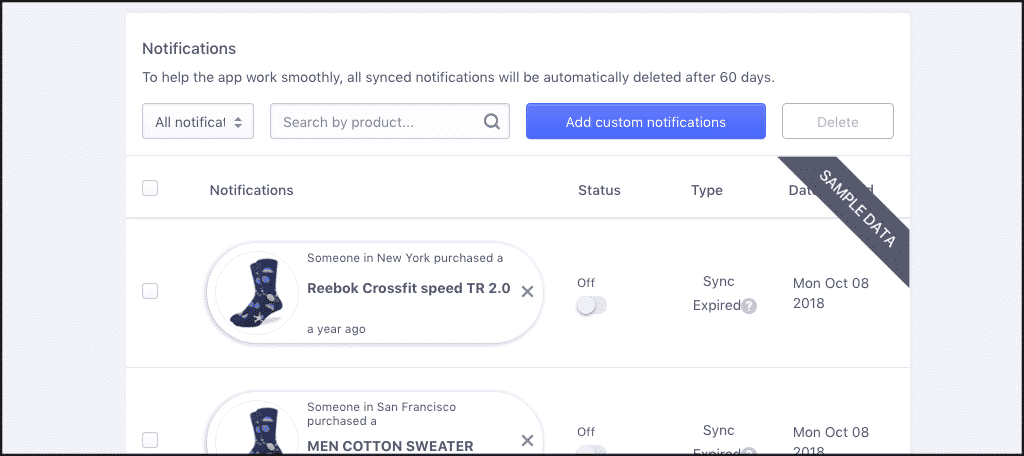 Settings
Now let's check out the "Settings" link. Click on that, and in a separate window, you will see that all of the settings and configurations for the Beeketing popup app are listed.
You can go through and set everything up how you see fit. You will also be able to view demos to help you with the setup process if needed.
How to Boost Sales 
The Beeketing popup app gives you a ton of great information, data, and other useful plugins and tools that you can combine together to help boost sales on your online store.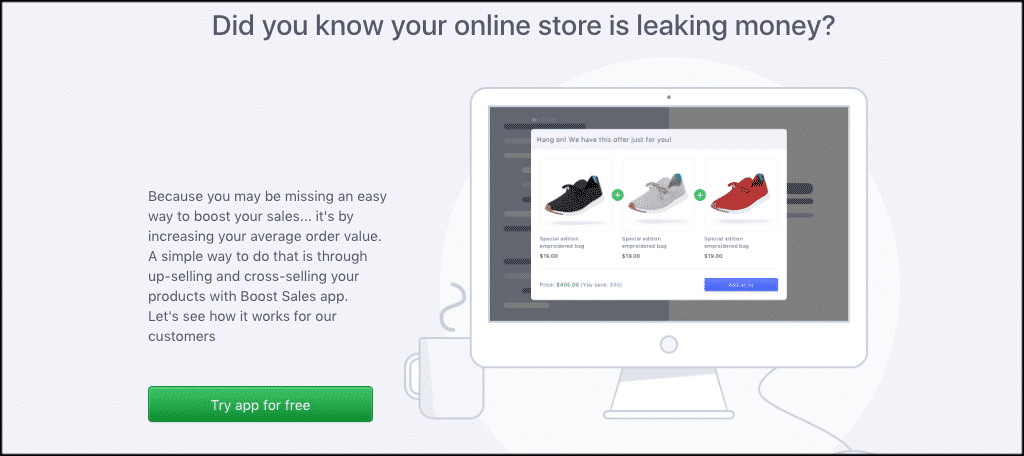 That's it! Play around with the app and configure it how you want. You can even create "fake" popups to try and drive traffic to a certain product and let people know it is a hot sale.
You can also view the live sales popup full functionality in action to see what exactly will happen when you put it to work.
Final Thoughts
You work hard on building a respectable online store. You want people to come and buy your products. So you have to take steps to help the process become successful along the way.
Adding a live sales popup will help bring your products to the forefront and make potential buyers much more comfortable with what you have to offer.
Have you ever tried using any type of sales notification app? If not this one, which one has worked best for you?