Sacramento is the Capital of California. It is also home to just under 500,000 residents. Sacramento ranks 29th in the nation for number of businesses, according to a new analysis. The four-county region has 44,514 private-sector businesses that employ 621,068 workers, according to an On Numbers analysis of U.S. Census Bureau data for the nation's metro areas in 2012.

Arriving in Sacramento
Once I landed in Sacramento, I took a walk to the local print shop to pick up some brochures. On my way out of the print shop, I decided to take a walk downtown to enjoy the views and stretch my legs. My hotel was only a 30-minute jaunt and I had nothing better to do than enjoy the wonderful views Sacramento has to offer.
The image above was taken on the river path. Cargo ships, fisherman, and recreationalists alike use this river to travel in and out of Sacramento.
Starting WordCamp off with a V.I.P dinner is always special — especially when you get to spend the first evening mingling with organizers, speakers and community sponsors. Creating those initial relationships and rejuvenating the existing ones are what WordCamps are all about.
Sacramento's Night Life is flourishing with wonderful breweries, an awesome arcade, music venues and even amazing vegan options for eats! "The Coin-op Game Room" is a definite must-go-to. Dwayne McDaniel and Jamie Schmid (WordCamp Speakers/Sponsors and Community Members) beat the entire Simpsons arcade game in just over an hour. It was an epic first evening to say the least.
If it weren't for the pre-existing relationships I've already built, it would be much more difficult for me or anyone to craft and continuously grow the never-ending relationships that businesses and clients need to thrive with each other. This includes competitors. Every WordPress businesses find a way to thrive with one another in the community.
"WordPress is a community" — Dwayne Mcdaniel.
The Experience of WordCamp
Over the course of two days just under 500 people with WordPress in common attended WordCamp Sacramento. There were a handful of sponsors, organizers, speakers and volunteers. Getting to meet and build rapport with the organizers, volunteers and sponsors is probably one of the most important things anyone could do when they attend WordCamp.
The organizers and volunteers are typically groups of individuals who work together in the WordPress community. These are hosts who attend WordPress meetups and have organized camps and other events in the past. Without these individuals, WordCamps simply would not exist.
So, a huge thank you to them!
Meeting with new customers of GreenGeeks, getting to know existing customers better and finding a solution for potential customers is a wonderful feeling when attending WordCamp. Putting names to faces that have helped grow your company is truly a wonderful feeling.
WordCamp is Full of Useful Information
Trey Gardner and myself attended WordCamp Sacramento. We sat in on many sessions.
And here is what we thought could be useful for you;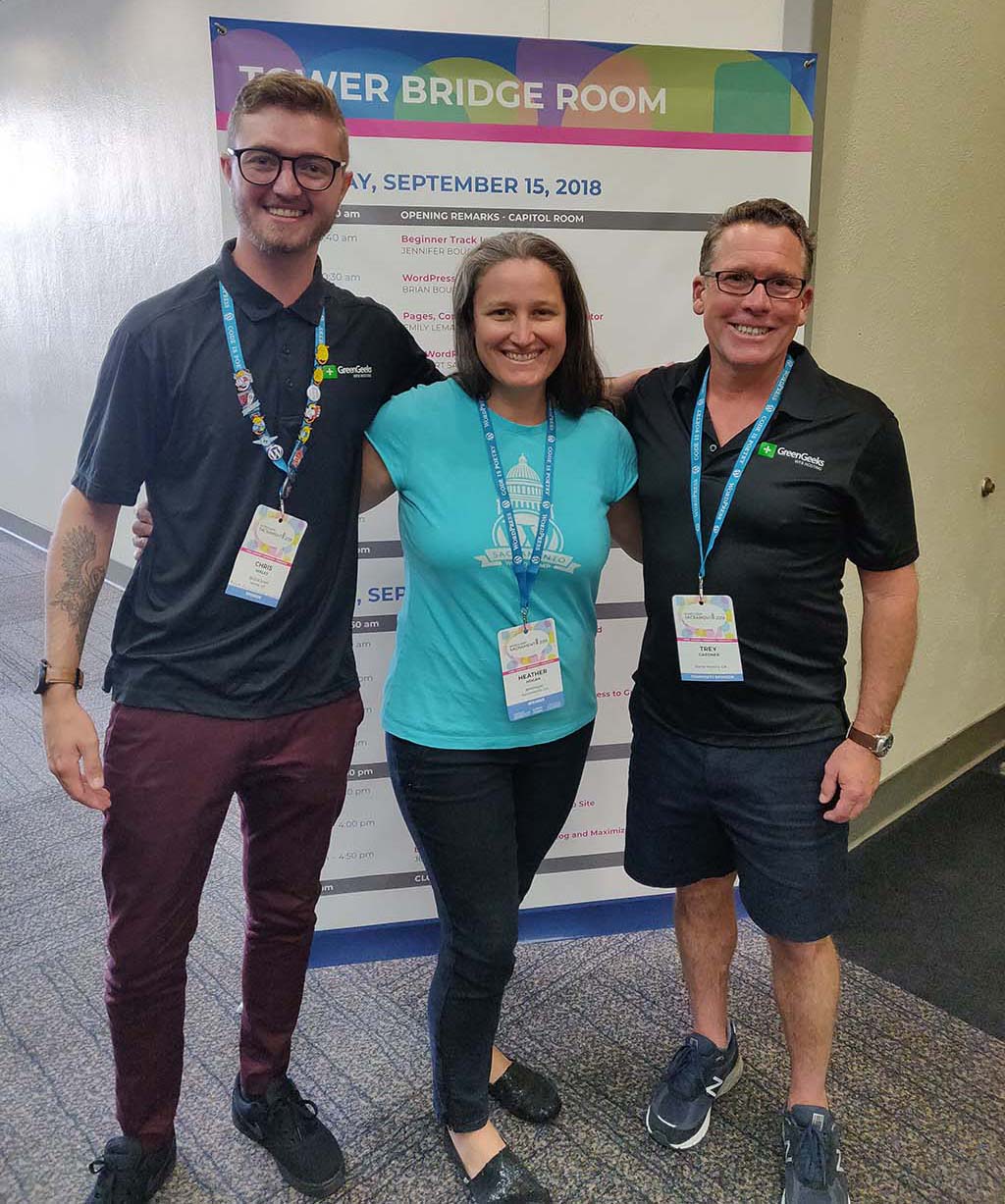 Heather presented how to create posts, categories, tags and how they work as well as suggestions on how to arrange the site to help out SEO.  She also included how to schedule blog posts through the WordPress dashboard. Heather also went over the relevancy of tags and categories as well as managing comments and spam.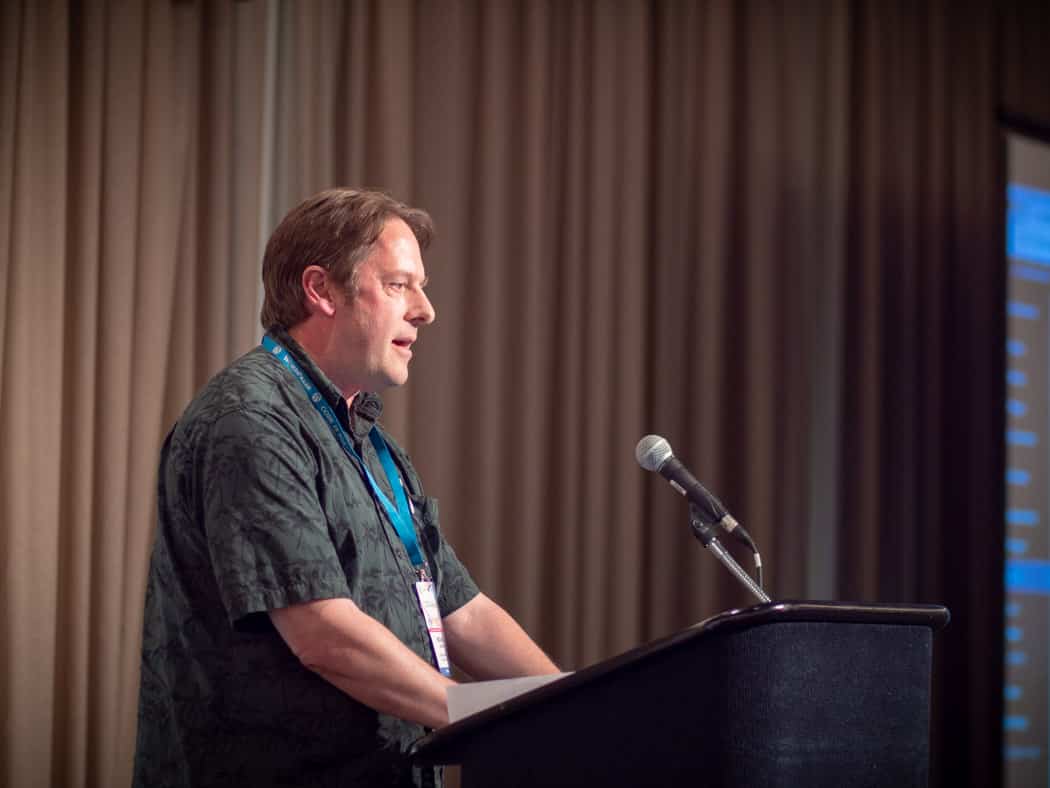 Michael covered the topics of creating and managing user profiles. This included the display name, logging in and out and managing multiple devices. He also explained user roles and creating profiles with specific permissions.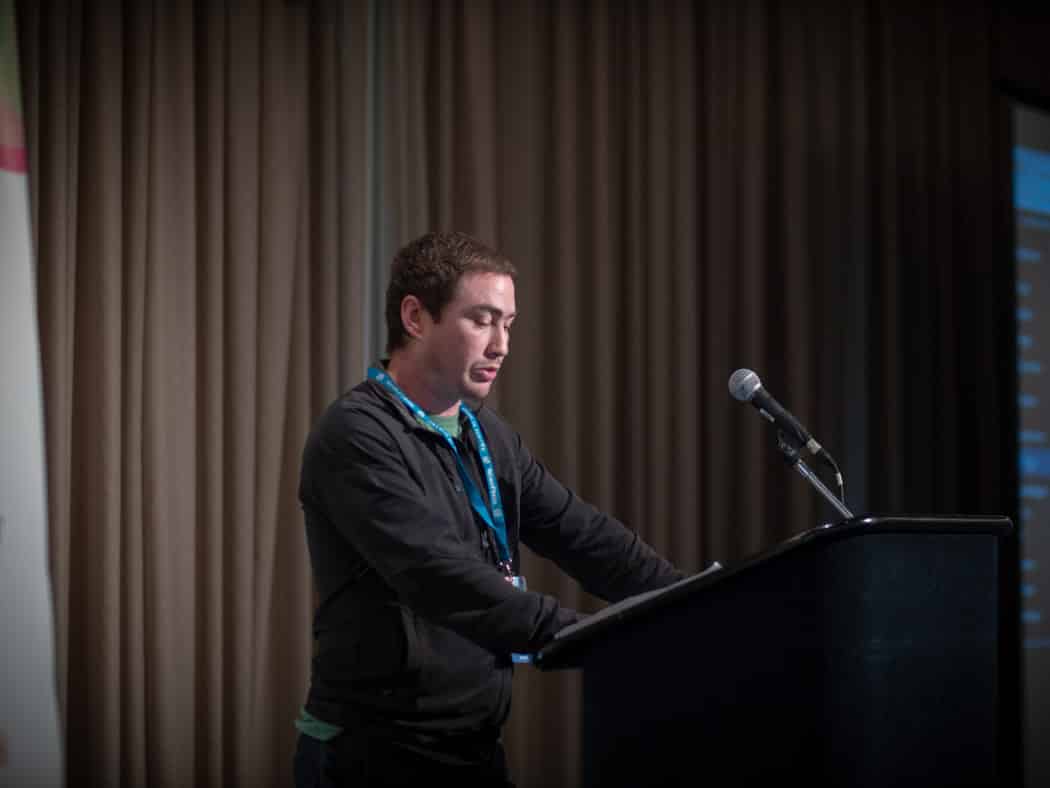 Although typically developed by external third parties, Jeremy touched base with how plugins affect WordPress and its functions. He went on to cover how easy it is to install plugins as well as why you would want to remove unused tools as security risks. Any fault with a particular plugin needs to be addressed by the developer.
It takes marketing to really engage an audience, and Kelly Azevedo goes into detail about how email works to develop a business. This includes the type of systems that are available, how to read reports and take action and how to structure effective messages. This is all part of the Customer Relationship Management package, or CRM.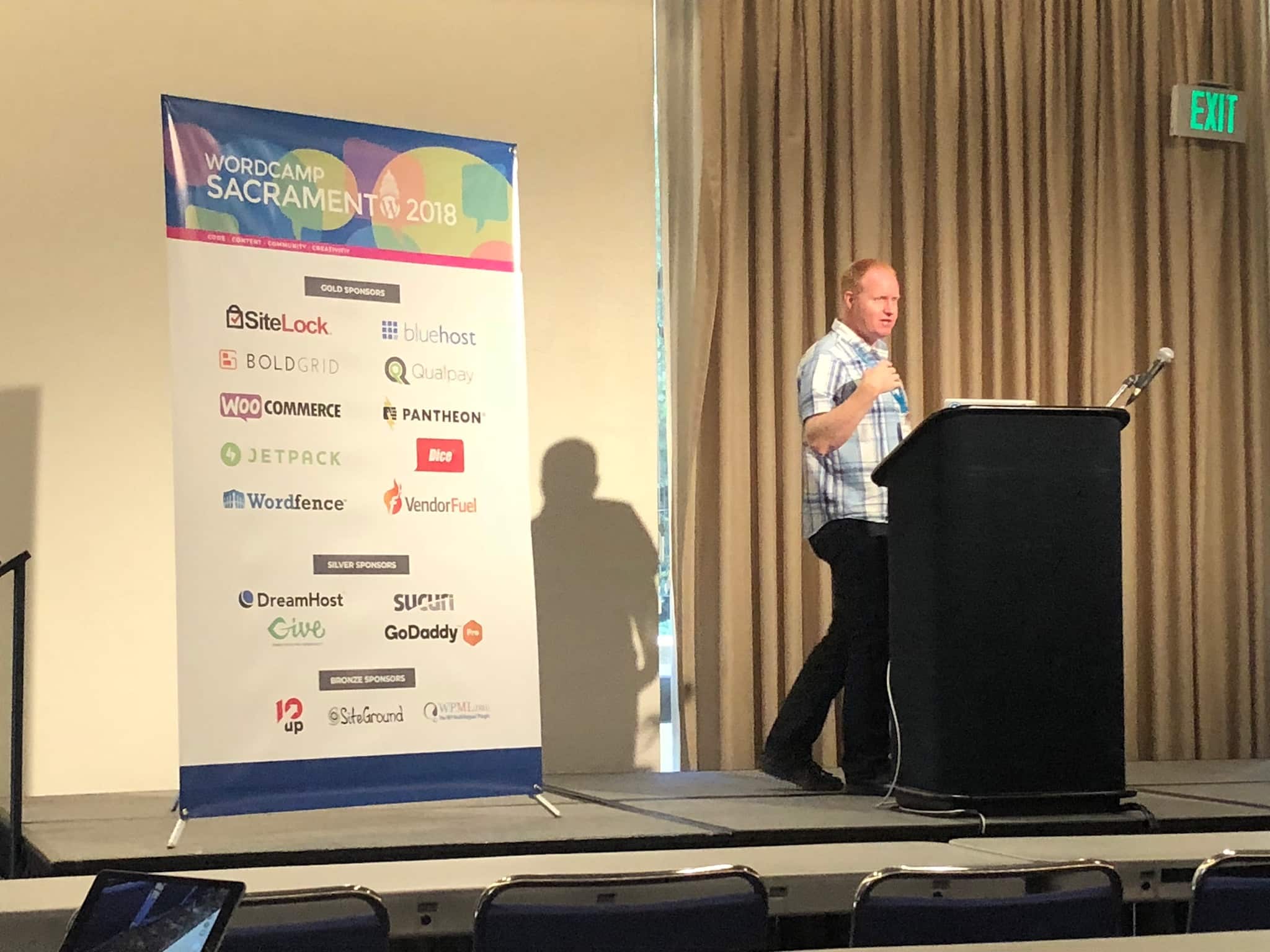 Bodie goes into publishing online courses directly from WordPress. He breaks everything down from proper web hosting to using Learning Management Systems, or LMS. He also covered a variety of plugins users can install which makes the process of course building easier to manage as well as proper themes.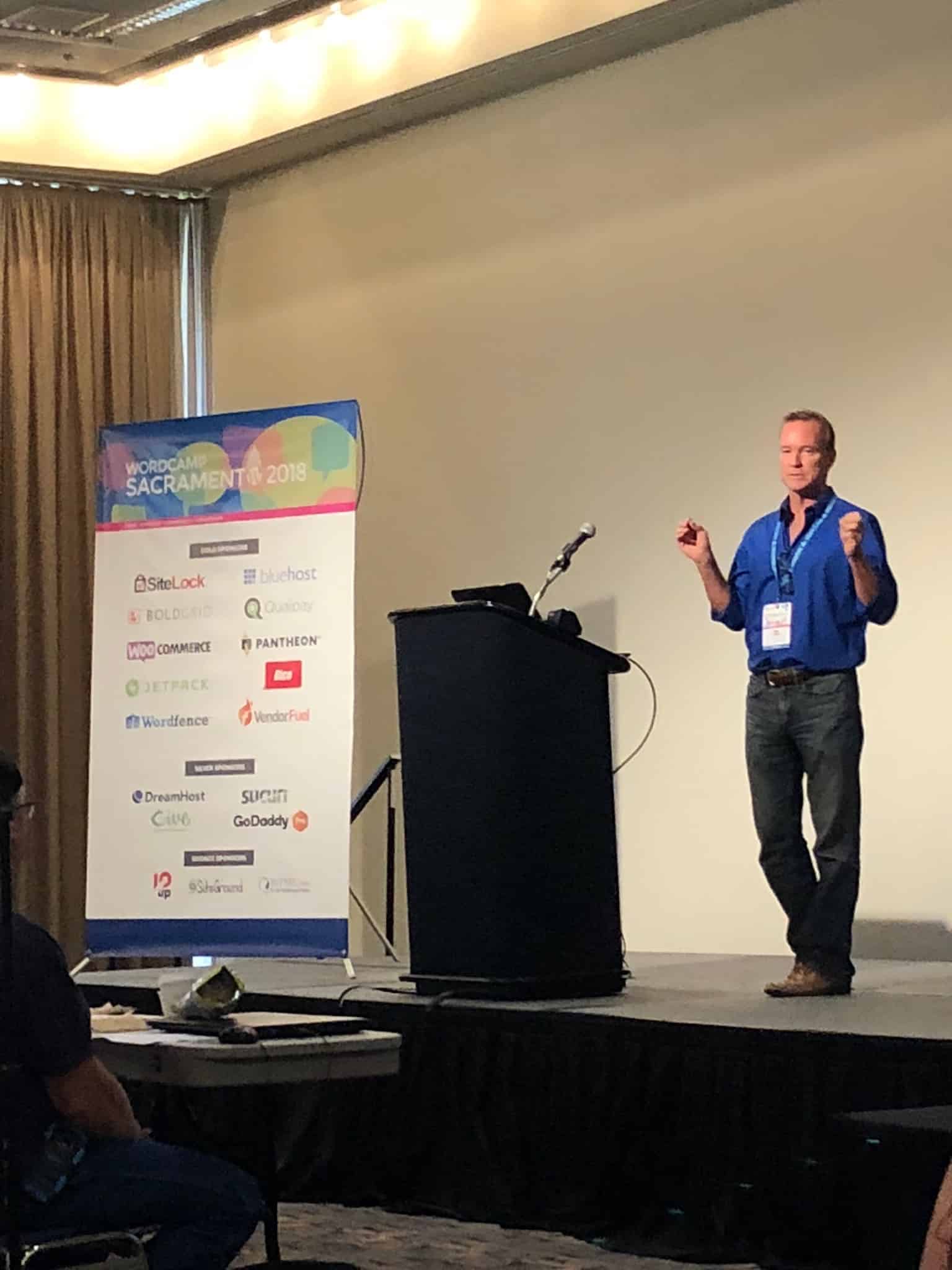 Local search engine optimization is vital in today's economy. And Jim Kaspari does a great job breaking down the elements users need to accentuate this feature in WordPress. He included everything from keyword management to site navigation. One of the points he made was to not try to sell in social media, but try to be helpful…"be human."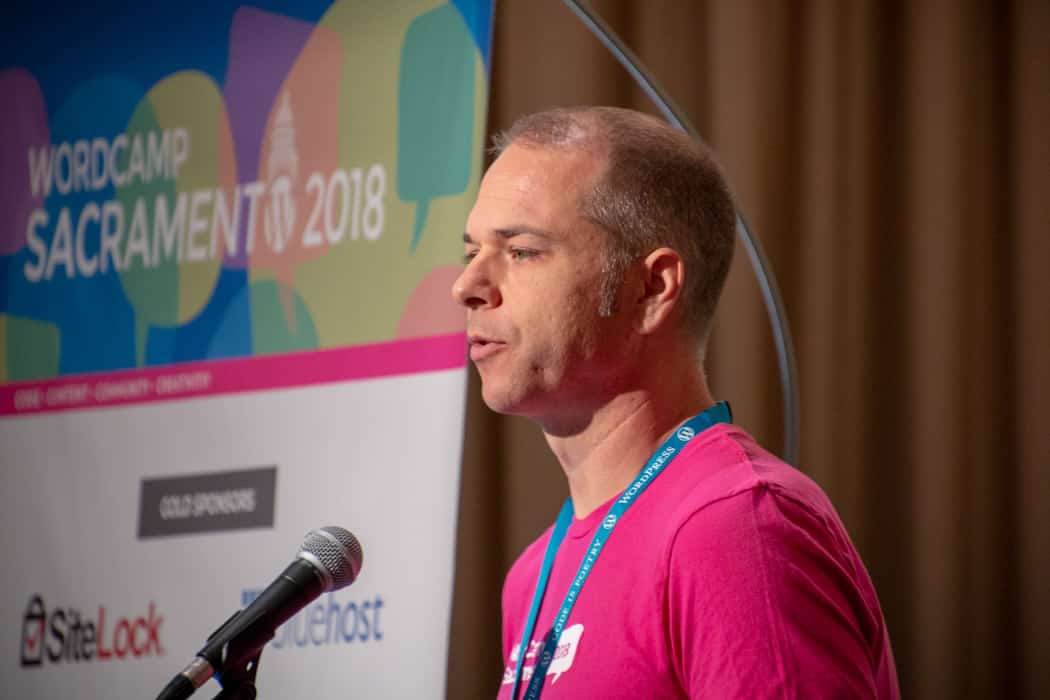 Brian Bourn breaks down the three basic themes WordPress has with each release depending on the year. He also dives into how to customize the layout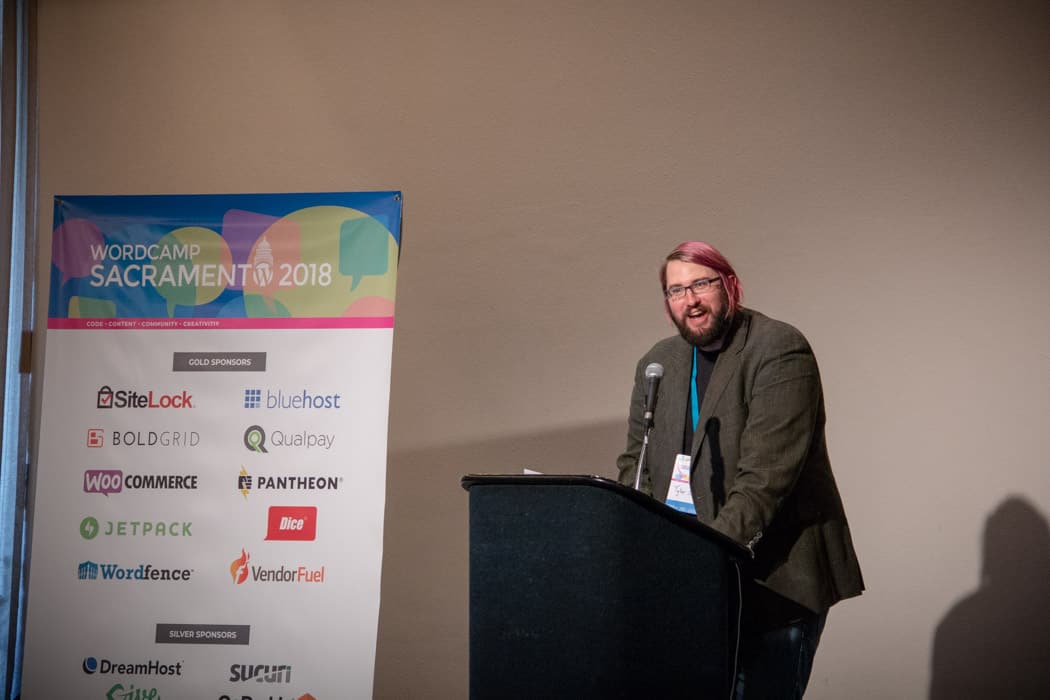 Menus and widgets are an important part of WordPress functionality from the front-end. Tyler Smith goes into menu locations, management and how to add to the menu itself. He also covers how widgets perform and how they can come from plugins or themes to give the website owner more options to engage the audience.
Michelle Schulp touched on what the state of the Internet looks like according to building blocks and how to manage them. As the Gutenberg editor is slated to be an automatic addition to WordPress, it's important users understands what this means for creating content. She explained the use of blocks in content, headlines, templates and accessibility.
Going Beyond the Speaker Events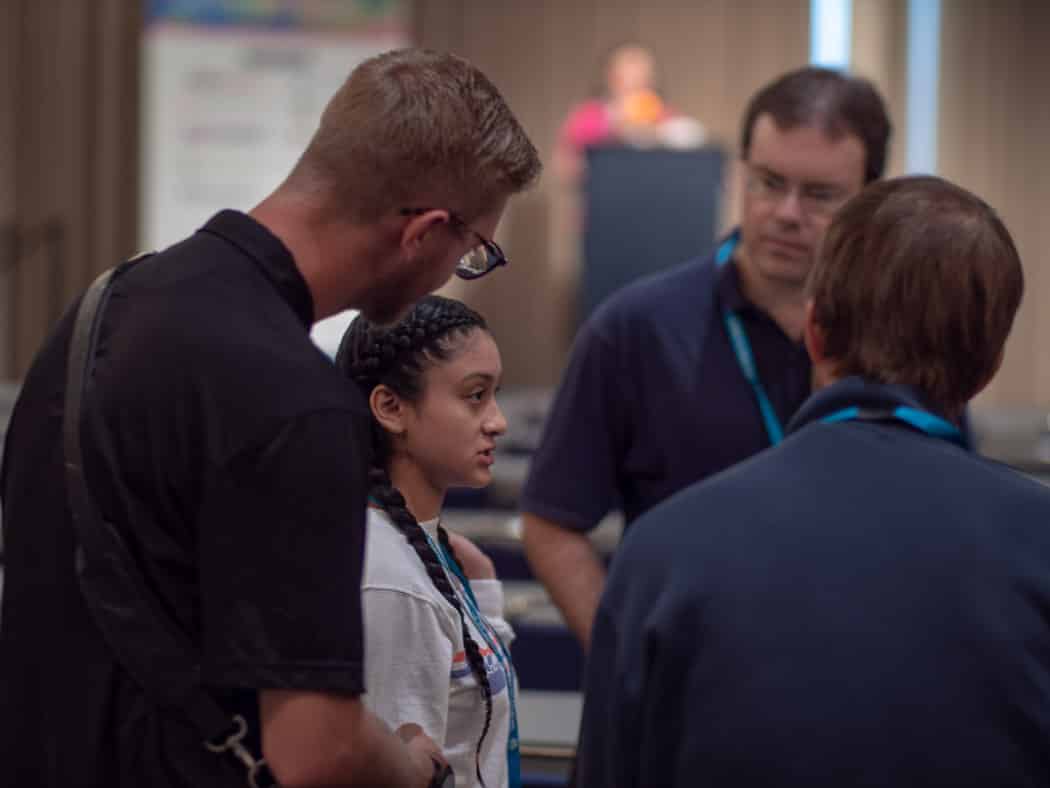 I had the opportunity to attend a speed networking session where I met multiple WordPress users and entrepreneurs. The diversity of WordPress is absolutely magnificent. People around the world attend these camps as well as volunteers and support the community.
If you want to learn how you can help further diversify the community or contribute, feel free to check out the WordPress website: WordPress Diversity
I think a speed networking event should be hosted at every WordCamp. This is a really special way to quicken the information exchange process. Thank you WordCamp Sacramento Organizers for hosting such an awesome camp!
"I thought the speed networking event was great. It may have forced a few of us out of our comfort zones, but that allowed us to open up to others. It was a great business networking opportunity which I hope to see at other WordCamps." – Trey Gardner
At any WordCamp you can expect to eat a wonderful lunch whether that be vegan, carnivorous, paleo, etc. Options are always available and lunch is always on the house. After the first few Saturday talks I decided to have myself a Squeeze burger. I heard Guy Fieri had hosted a show with them on Diners Drive-Ins and Dives, so figured it would be worth a shot.
Although it was a pretty decent burger, it didn't meet the standard I was expecting. Especially after it was hyped up by several people standing in line.
6/10 on the Squeeze truck for Chris.
Wrapping Up Sacramento WordCamp
When companies and individuals volunteer to WordCamp, what's happening is the community is becoming larger. That company or individual gets to send another employee to attend creating an atmosphere at the camps with more knowledge, helping attendees learn and guiding them to the right places, answering questions they may have and providing wonderful support.
Thank you to all the companies and individuals who support WordCamps and who support sending volunteers to help the camp grow!
A huge shout out to Taylor Elizabeth Rose— Thank you for your contribution to the GreenGeeks blog and thanks for being a sponsor!
We'll be seeing you at future camps.