As your website ages, some of your content may no longer be relevant and instead, may need to be redirected to another page. And that makes choosing a redirect plugin in WordPress crucial for success.
Like just about every plugin in WordPress, there are a ton of plugins you can choose from. Yet, there are different types of redirections that range from temporary to permanent.
Some plugins specialize in a single type, while others can do it all. That's why you really need to understand what tools your website needs because every website is unique.
Today, I will share the best 10 redirection plugins to use for WordPress in 2023.
What Is A Redirect Plugin In WordPress?
A redirection plugin is a tool that allows you to redirect one user from a URL and send them to another one. Essentially, it sends a visitor automatically to a specific page on either a temporary or permanent basis.
There are multiple types of redirections and not every plugin deals with each one. Here are some of the most common redirects:
404 Redirects: When a page or post cannot be displayed to a visitor because of an error, websites use a 404 redirect to send visitors to a page telling them there is an error. They are essential to SEO because your website will not rank highly if search engines find these errors.
301 Redirects: These types of redirects are permanent and by far, the most popular type of redirection. This redirection is SEO friendly because they tell the web browser and search engine that this content has been permanently moved. It passes all ranking power from the old URL to the new URL.
302 Redirects: These types of redirects are temporary and can lead to an SEO penalty if they exist for too long. These are ideal when a piece of content has been temporarily moved, like having users access a Summer sale page instead of the normal version. They are also widely used when testing out new content. This does not pass the rankings to the new URL, which is why there is a penalty.
Without further ado, let's begin with the best redirect plugin for WordPress:
1. Redirection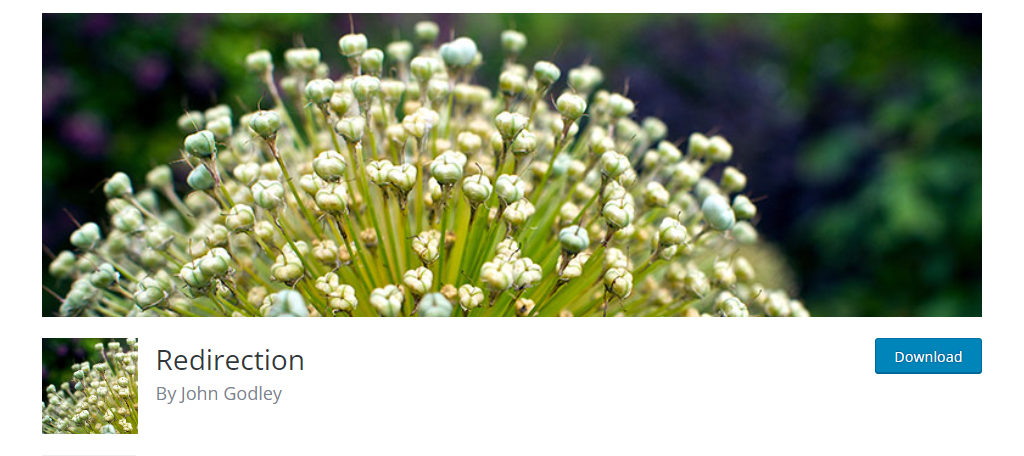 The Redirection plugin isn't just the most popular redirect tool in WordPress, it's also just one of the most popular in general with over 2 million active installs. So, why is this tool so popular you ask?
It's a fully-fledged SEO-safe redirection management tool that is completely free to use.
Without a doubt, one of the most useful features of this plugin is its ability to track 404 errors. This can help you quickly identify where you need to set up redirects first and where you should be putting development time to fix the errors.
It also supports full permalink structure migrations. In extreme cases, some websites may need to change their permalink structure if it was not set up correctly, this essentially requires a redirect for every post and page.
Put all of this together at a price of $0 and you have one of the best redirection plugins on the platform.
2. Rank Math SEO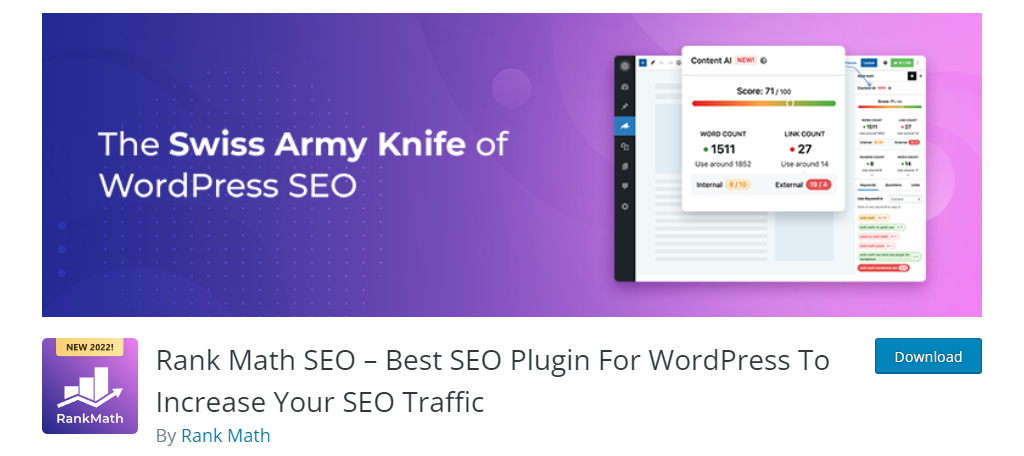 It's no secret that redirections go hand in hand with good SEO practices. So, it shouldn't come as a surprise to learn that an SEO tool offers some of the best redirection features on the platform.
Rank Math SEO is an amazing tool that can not just handle your website's redirections but also help you boost rankings.
This plugin has both a free and premium version, but rest assured, the free version offers a lot. For instance, it can handle 301, 302, 307, 410, and 451 for free. Not to mention auto-redirecting for 404 errors.
It's also very easy to use. In fact, that might be one of the biggest appeals. The entire redirection process just consists of entering the URLs and picking the type of redirect. You can toggle the redirect on or off at any time.
And just as a reminder, this is a fully-fledged SEO tool, so, the redirection features are just a single part of the equation.
3. LoginWP (Formerly Peter's Login Redirect)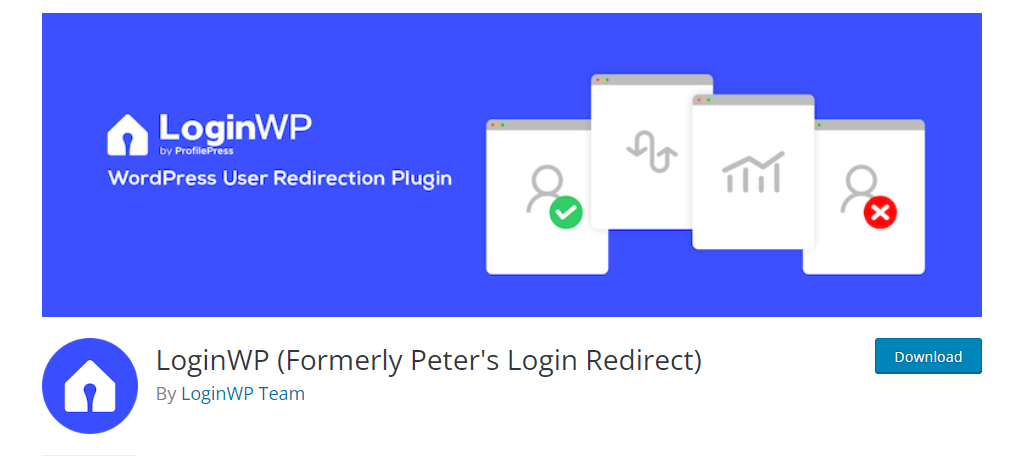 LoginWP is a plugin that focuses on redirecting users after they log into your website. It's an incredibly important feature for any website that is membership-based or has a variety of user roles.
This plugin allows you to redirect users based on a variety of factors, which makes it one of the best options for the job.
You have two ways to use this plugin. The first is to individually customize the way certain users are directed. The second is to target specific user roles.
As you can imagine, the second way is the more popular option.
That said, there can be situations where customizing a single user's login screen could be appropriate, like if they won a giveaway. You may want to send them to a special winner's screen (although an email may be more appropriate).
It's a specialized type of redirection tool, but it can have a huge impact on the user experience.
4. Safe Redirect Manager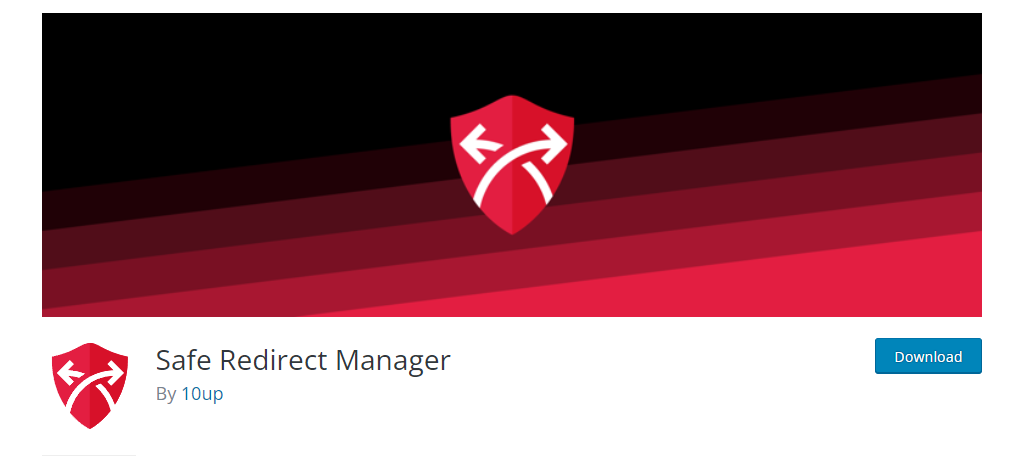 The Safe Redirect Manager is a simple plugin, but everything that it does do, it does really well. That said, it can handle a variety of redirect situations and your website will be better off for it.
And just to be clear, sometimes simplicity is really the best option.
This plugin doesn't have much in the way of settings. Instead, everything is handled from one redirection form. This allows developers to enter the URLs and select the type of redirect.
In total, the plugin can handle a variety of redirects including 301, 302, 303, and 307. It can also handle 403, 404, and 410 codes. If you are looking for the basics, this is definitely one of the best options available.
And considering the tool is completely free, you can't go wrong with it.
5. 301 Redirects – Easy Redirect Manager
You might be able to guess from the name, but 301 Redirects makes it easy to set up 301 redirects in WordPress. That said, it can also handle 302 and 307 redirects. It can also do a few other things.
While this may sound basic, it has a lot of options you can use to set up 301 redirects.
For instance, it can help you set up redirections by recommending similar posts and pages by looking at the title, category, tags, or other factors. This can sometimes save you some work.
Especially if you have a large website with a ton of content.
While the focus is on 301 redirects, it's worth pointing out that you can also track 404 errors. It also supports bulk action redirects, so while simple in nature, it's actually a very powerful plugin.
And did I mention this is completely free? No, well it is, so, be sure to take advantage of it.
6. Yoast SEO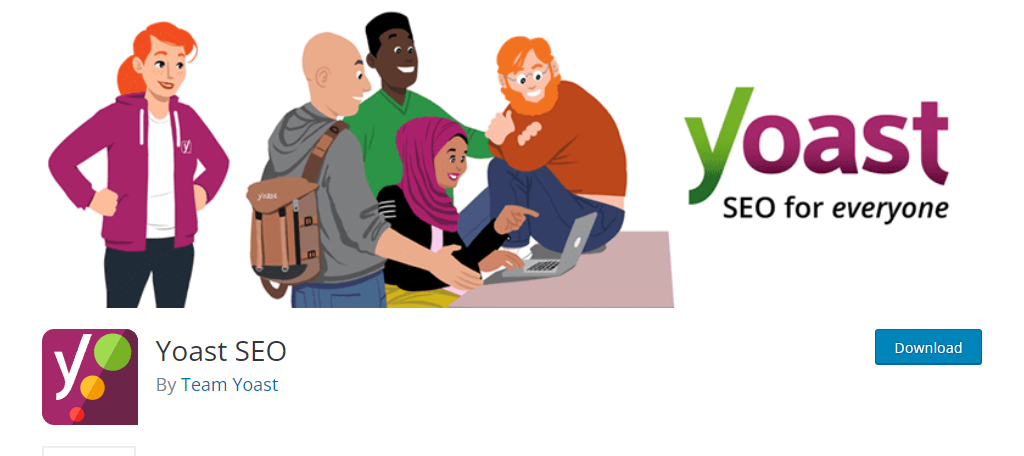 There's a very good chance you are one of the 5 million+ users who currently have this plugin installed. However, you may be unaware that Yoast SEO has a redirection feature because it is locked behind the premium version.
However, if you decide to upgrade, you won't be disappointed.
As you might imagine from one of the most popular SEO plugins for WordPress, the redirects are all SEO-friendly. And it is possibly the easiest option to use on this list. And that's really saying something.
The actual redirection section just consists of 3 fields. The old URL, the new URL, and the type of redirection (choose from a drop-down). It's simple to use and SEO-friendly, so what's not to love?
Of course, this is just one of about a hundred features you get access to when you upgrade to Yoast SEO premium. So, there's a lot of value.
7. Easy HTTPS Redirection (SSL)
One of the biggest hurdles you will face when you decide to add an SSL certificate to your website after it goes live is dealing with the URL change. That extra "s" in HTTPS essentially requires your entire website to need a redirect.
That's where the Easy HTTPS Redirection plugin comes into play.
This plugin was specifically designed for this situation, and let me just tell you, there is no better option. Now, before you rush off to install this plugin, make sure the SSL certificate is installed and working.
Once that is done, all you need to do is install the plugin, go to the settings, and run the plugin for your whole domain. After that, it will redirect every single URL from HTTP to HTTPS.
As you can tell, this only exists for one situation, but it is the best option when upgrading your site to SSL.
8. Simple 301 Redirects by BetterLinks
Do you need to easily and quickly redirect users from one URL to another? If you run a website of any size, the answer to that question is yes.
The Simple 301 Redirects by BetterLinks plugin is one of the best redirect plugins in WordPress. And the name isn't lying. It is really simple to use thanks to an excellent user interface.
In terms of features, this plugin is very straightforward and includes the essentials. You'll be able to create 301 redirects in just a few clicks, import redirects in bulk from one device to another, utilize wildcards to redirect in bulk, and much more.
The plugin also prides itself on support. You'll gain access to community forums where other users can help assist you. If you use the support forums, a team can help you troubleshoot any problems that may arise.
9. Broken Link Checker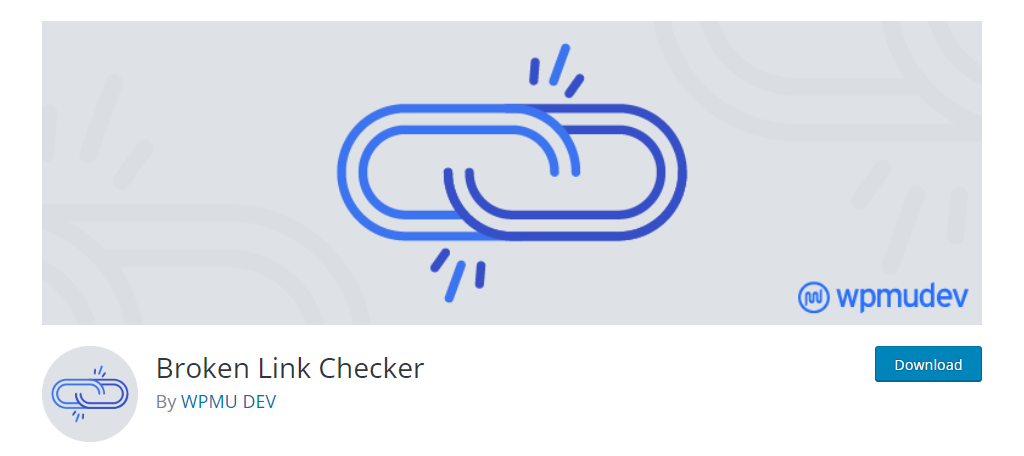 Now, I know what you might be thinking, the Broken Link Checker doesn't actually create redirects in WordPress. You are 100% right, but it does track them, which makes it a terrific instrument you should use alongside a dedicated redirection tool.
And that's because it can identify when a redirection is not working, among many other things.
The plugin is free to use and after installation, it will automatically scan your website. The time it takes for the scan to complete depends on the size of the website, but in most cases, it is a fairly quick process.
After the scan, it will provide a full list of everything that is broken on your website. This includes URLs, images, and redirects themselves. Not only does this help you identify a problem with a redirect, but it highlights URLs that may need one.
Again this cannot make a redirect, but it is certainly an invaluable tool to have alongside a dedicated redirection plugin.
10. Quick Page/Post Redirect Plugin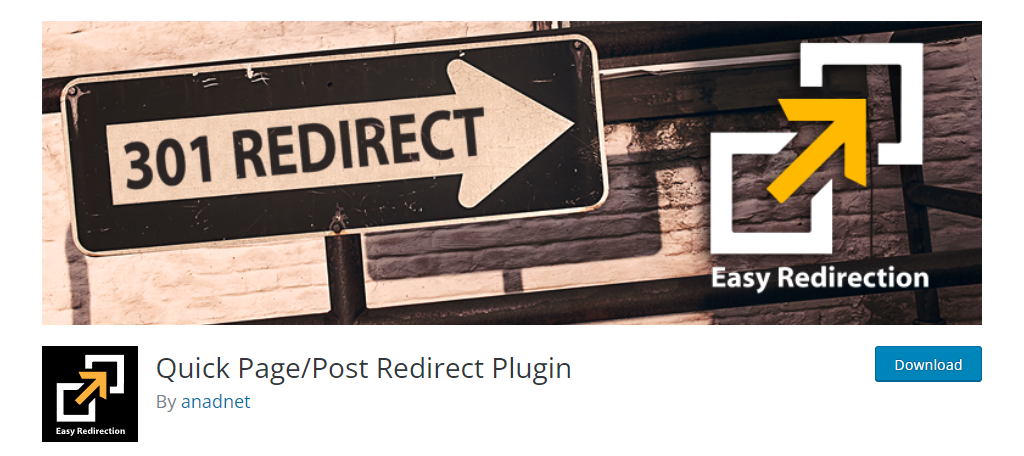 Last, but certainly not least on our list, is the Quick Page/Post Redirect Plugin for WordPress. As you might have guessed from the name, this plugin focuses on setting up redirects quickly for post and page content.
Everything about this plugin is easy to utilize and most importantly, it is free to use.
One of the most distinctive features of this plugin is the ability to set up redirects for pages that do not exist yet. That's right, if you are planning a redirect to occur, but haven't actually created the content yet, you can create a redirect.
The tool allows you to create three redirects at a time, so it is not ideal if you need to set up a lot of redirects at once. However, if you are looking for a simple plugin to handle redirects here or there, it is perfect.
And just to be clear, this is for both 301 and 302 redirects, so there is a fair amount of versatility.
Is It Safe to Use Multiple Redirection Plugins?
This is true for most things in WordPress, but you should generally try to use one plugin for a specific task, excluding the situational plugins. It's no different for SEO or security plugins.
This is because plugins can often interfere with one another. The end result is that you have two plugins that don't work and that could easily tank your website's rankings on their own.
When just starting out, you really won't need a feature-rich redirection plugin. Instead, you will just need some simple tools that can make a redirection. Yet, this changes as your website grows.
Handling thousands of URLs that may need redirections can be a nightmare, and that is where the more powerful tools come into play.
Thus, it is not recommended to use multiple all-in-one redirection plugins in conjunction.
A Redirect Plugin Will Have A Huge Impact on WordPress
when it comes to the basic tools every website needs, a redirection plugin is right there alongside an SEO and security plugin. They are essential for running a website as content will eventually need to be redirected.
The good news is that it is a very simple process and there are dozens of options on the platform. It really just comes down to figuring out what your website needs and which tool has those features.
As long as you pick a tool that is easy to use, you really can't go wrong with any of the choices on this list.
Which redirection plugin does your WordPress website use? How often do you need to set up custom redirects in WordPress?