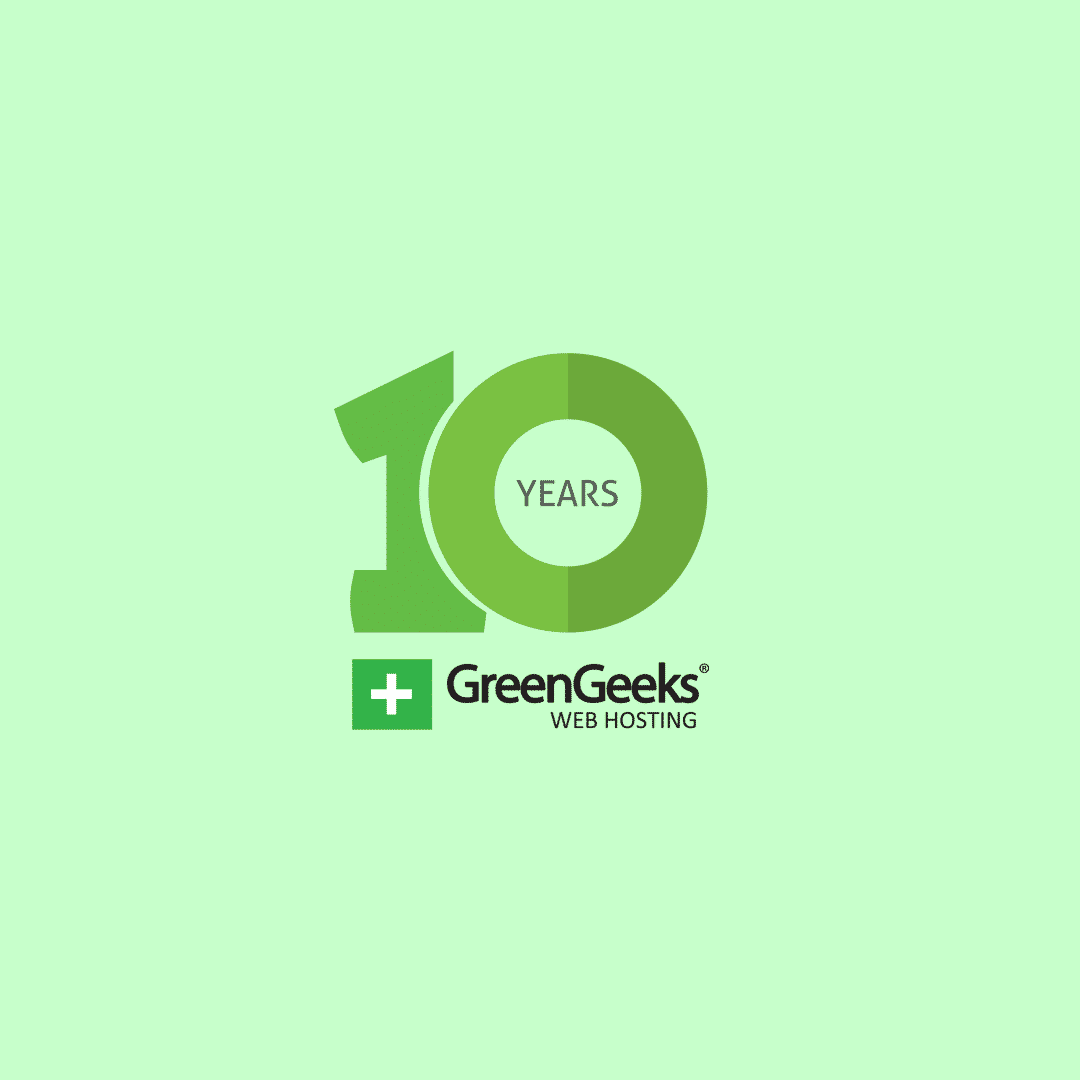 On April 21st, we turn 10 years old!
Ten years. Wow! I'm going to let that sink in for a moment.
In 2008, Trey founded GreenGeeks with a vision to not only become the best web hosting platform available but also create an organization that led the change in being environmentally friendly. I loved the vision Trey had and although we have known each other for years online – we had never met! In 2009, we took a chance together, and I joined the company, we finally met 6 months after starting the company. Together, we had a sense of renewed excitement for the vision of being the World's #1 Green Energy Web Hosting Provider. Since then, we have grown to become one of the largest web hosting providers servicing over 300,000 websites to customers in over 150 countries globally.
Like many startups, it was just a small team of us at the beginning. Soon thereafter, we started to put together the pieces to handle the growth that we were experiencing and haven't looked back since. We have gradually reached to a superlative team of more than 75 — all of which work together harmoniously remotely from all around the globe. This is something not all companies can do, and do well. We have come a long way since it was just Trey and I. It's almost surreal.
In the last 10 years, GreenGeeks has made the INC 5000 Fastest Growing Companies in America four years in a row. We've been recognized by the United States EPA as a Green Power Partner, have been mentioned in countless editorials, have sponsored dozens of community events such as DrupalCon, WordCamp and have given back to various charities and humanitarian efforts around the globe.
As we celebrate the 10th anniversary of GreenGeeks, I feel really proud and blessed when I look back at the journey of all that we have accomplished as a company in these significant and remarkable years. GreenGeeks has gone through a lot of ups and a few downs in all of these years and has emerged as one of the top web hosting providers in the world.
While looking back is fun, looking forward is what really thrills us.
The entire team here at GreenGeeks is excited about the next stage of our company; the next 10 years. We have been working hard to provide a better web hosting platform that empowers bloggers, web developers, and small businesses. You will see new innovative products & services, and see more value from GreenGeeks as we progress into the next decade.
Thank you for choosing GreenGeeks as your web hosting platform of choice. We really do appreciate it and we look forward to serving you for many years to come.
Cheers to another 10 years.
Sincerely,
Kaumil Patel
Chief Operating Officer
GreenGeeks.com
&
Trey Gardner
Chief Executive Officer
GreenGeeks.com